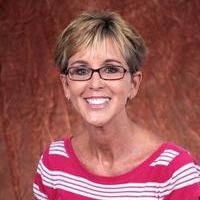 Florida State University and Carney Labs have inked a deal to bring an FSU-developed physics computer game to students across the world through an emerging product called MARi, a technology platform that tracks educational and career goals.
Valerie Shute, a professor in FSU's College of Education, developed Physics Playground, which masks physics lessons within a video game while also tracking a student's learning progress.
Tomorrow's workers need 21st century competencies that include being able to effectively solve hard problems, persist in the face of failure, and think creatively, critically, and systemically, Shute said. Our goal is to validly assess these 21st century competencies using games and other immersive learning environments as the main vehicle.
Initially funded by the Gates Foundation, Physics Playground uses a game environment to test out various physics problems while assessing a student's creativity, conscientiousness and conceptual understanding of the subject.
To a student, he or she is simply playing a game. But for scientists, it provides a wealth of data that shows them where students are succeeding or falling short. That information can then be translated back to students to show them where they need to improve.
And now, that game will be available to the world through the MARi platform, which was developed by Carney Labs.
MARi is a tracking tool for students that combines data, mobile, learning analytics and social platforms to create a comprehensive learning profile for students. Just like GPS technology, MARi can locate where a student is in comparison to his or her knowledge, skills and abilities.
Physics Playground will be one part of that approach, providing a fun video game that also teaches physics lessons.
We are thrilled to partner with Florida State University and add Physics Playground as one of the research-based learning games that is MARi-enabled and look forward to adding other domains to include math, chemistry, biology and reading, said John Carney, founder and CEO of Carney Labs. MARi is using performance data collected through fun and engaging games to assess what students know and then helping them close their achievement gaps in school and at work.
To read more about MARi and Physics Playground, please visit MARi's blog.