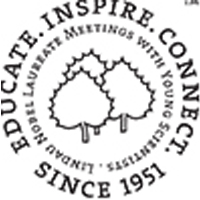 Two graduate students in the Florida State University Department of Economics have been selected to participate in an annual meeting with Nobel laureates in the field, a prestigious honor afforded only to the top young researchers worldwide.
Alice Crisp and Robert White will travel to Lindau, Germany, Aug. 19-23 for the 5th Lindau Meeting on Economic Sciences, where they will take part in intimate rounds of discussions offering opportunities for the exchange of experiences, opinions and ideas with Nobel laureates and other young researchers.
Crisp, 25, from Tyrone, Ga., and White, 26, from Winter Springs, Fla., will be among about 450 scholars chosen from thousands of applicants worldwide who will participate in an open exchange of economic expertise.
"This is a very prestigious honor for the Department of Economics and our outstanding students," said department Chair Mark Isaac. "Meeting with some of the top economists in the world will be a real stimulus for the research they're doing now and will conduct in the future. The breadth of interests and Nobel Prize-winning contributions of the participating laureates, who agree to take their time to interact with these students, is truly stunning."
White said he is looking forward to the meeting.
"I'm very honored to have been chosen to join the American delegation," White said. "I hope to broaden my perspective of the fundamental economic challenges facing society today, which will benefit how I approach economic problems for the duration of my career."
The open-conference concept is designed to allow encounters between the scientific elite of today and those of tomorrow, as well as to encourage and inspire young scholars.
"In my graduate studies, I have discovered that one of the most important markets is the market for ideas," Crisp said. "The Lindau Meeting is an excellent opportunity to interact with great innovators and exchange ideas that could significantly impact my current research and teach me valuable lessons on mentoring the young economists in my field, my students."
The world economic and financial crisis will most likely be a central theme of discussions between the laureates and the young researchers. The global central banking system and challenges to international free trade also will be main topics.
The Lindau Meetings, established in 1951, contribute to the creation of international networks that extend into the future and are sustained by an expanding alumni network. In addition to economics, individual conferences cover physiology/medicine, chemistry and physics.