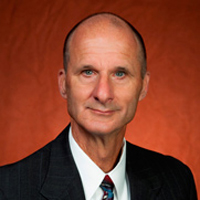 Three Florida State University researchers are getting some extra cash to help steer their cutting edge work to the marketplace.
Researchers Alexey Kovalev, Branko Stefanovic and Mei Zhang received a combined $62,000 to help further their work on a more effective bullet-proof glass alternative, a new anti-fibrotic drug and an innovative nanocarbon foam material through a university program called the Grant Assistance Program, or GAP.
GAP provides university researchers with funding to help prepare their work for commercialization and potentially find outside investors. Over the last nine years, it has doled out nearly $2.2 million to help researchers develop products such as new cancer treatments, food contamination test kids and next generation wound dressings.
"We've hired some really outstanding faculty," said Vice President for Research Gary K. Ostrander. "And this program canreally help move their research to the next level and let them explore business opportunities related to that work. It's an important part of what we're all about at a large research-focused public university like FSU."
The winning projects are:
A new, cheaper alternative to bullet-proof glass: Kovalev, a researcher at the National High Magnetic Field Laboratory, has developed a new transparent, bullet-proof barrier out of aluminum and acrylic materials that is far cheaper and easier to repair than traditional bullet-proof glass.
The new product can even be assembled and taken apart in the field because it has sections that fit together to form a solid barrier.
"It can stop hand guns. It can stop rifles and maybe even a grenade," Kovalev said.
Traditional bullet-proof glass is made of thin layers of glass stacked on top of each other. It's very heavy and expensive and repairs are extremely time consuming.
Kovalev will receive $6,000 from GAP to help begin to explore additional opportunities to bring the technology to market.
A novel anti-fibrotic drug: Stefanovic, a professor in the College of Medicine, has developed a new drug to treat fibrosis, scarring of the liver. There is no current drug on the market to effectively treat fibrosis, which opens up a unique market for Stefanovic because liver fibrosis is often a precursor to cirrhosis, the final state of liver disease where the liver is barely functioning.
Scarring of the liver cannot be reversed, but Stefanovic's drug would stop it from progressing, he said.
"Doctors have no tools to stop progression right now," he said.
Stefanovic has already completed a preclinical evaluation and plans to use his GAP award — $28,500 — to run some additional evaluations on the drug.
A nanocarbon foam: Zhang, associate professor of industrial and manufacturing engineering, has developed a lightweight, elastic and conductive foam out of nanocarbons.
But even though it is lightweight, it can hold 38 times its own weight.
The foam has a lot of potential applications, Zhang said. It could be used as an electrode for a battery or as a sensor. It could also be used as a conductive elastomer, a material used to conduct electricity to design a special shielding effect.
Zhang will receive $27,500 to perform more tests on larger scale pieces of the foam and look for potential commercialization options.
For more information about GAP, visit the GAP website.