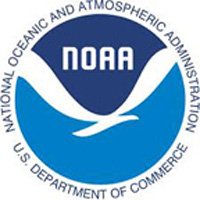 Three Florida State University students have won prestigious scholarships from the National Oceanic and Atmospheric Administration (NOAA) Ernest F. Hollings Scholarship Program that will provide financial support as well as research and work opportunities.
Pamela Betancourt, Samantha Levell and Lauren Stuart are three of 105 scholars nationally to win the award. The award specifically goes to students who are majoring in sciences that support NOAA such as meteorology, biology and atmospheric science. Stuart ultimately declined the scholarship.
"It is phenomenal to have three scholars recognized by Hollings this year," said D. Craig Filar, director of the Office of National Fellowships.
"It is a reflection of their dedication to academic excellence and of the preparation provided by their academic departments. The Hollings will provide them an unparalleled opportunity to represent Florida State University and engage in internships and research in NOAA-sponsored labs around the country as undergraduates," Filar said.
Hollings scholarships provide academic assistance of up to $8,000 per academic year for the junior and senior years as well as full-time, paid summer internships with a NOAA agency in between the junior and senior years. The scholarship program also provides travel funds to attend the Hollings Scholarship Program orientation in May, conferences, and a housing subsidy for students who don't live at home during their summer internship.
Betancourt, 20, is a biological science student who plans to eventually work as a marine mammal veterinarian.
"I hope to gain experience in different aspects of research and build connections with people who have similar interests," said Betancourt, from Coral Springs, Fla.
Similarly, Levell, a biology major with a focus on marine life from Sarasota, said the award will help her focus on research while also exposing her to the inner workings of a government research agency and different career paths. She ultimately hopes to earn a doctorate in biology so she can do research on fish ecology and evolution.
"The ecology and evolution of organisms has always intrigued me, so I know that I will be researching this regardless of where I am working or who I am working for," she said.