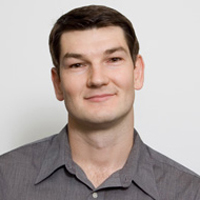 If you want to take a graduate level quantum mechanics physics class for free, all you have to do is visit the Internet.
Well, almost.
Florida State University Associate Professor Oskar Vafek has created a Wiki physics textbook with the help of some of his graduate students.
The project started as an educational project for his students. Vafek charged them with creating the physics text based on his lecture notes. It was a simple way for him to get his students to study and to also see if they could adequately explain the concepts he explained in class.
"It basically places the students in the position of a textbook author where they have to replicate something that they've learned in a teachable way," Vafek said. "It's a valuable education tool."
By using a wiki, Vafek could track which students were writing which section and who was making corrections, so that he could give them a final grade.
Vafek originally proposed the project as part of his application for a National Science Foundation (NSF) Career Award, an NSF program that honors young researchers. The award requires researchers to include an educational component to their work.
So Vafek, with the backing of the Department of Physics, proposed making an open-source textbook.
Physics Professor Mark Riley, who chaired the department when Vafek first proposed the project, said the Wiki physics text has been very successful in the department and called it a "brilliant way to learn the subject."
"And other people, when they saw how great it was, they jumped on board," he said.
Eleven other physics classes at Florida State are now doing the same thing.
Vafek's proposal has spurred Wiki sites in superconductivity and superfluidity, nuclear astrophysics, condensed matter and introductory astronomy, among others.
Originally, the physics text could not be viewed by the public, with only students, professors and some of Vafek's colleagues around the world having access to it.
But now, anyone can access it.
Vafek is hoping even more people jump on board to use the idea in their classroom and also that his textbook project can reach people around the world.
"If you think about the world, there are places where people are hungry for higher education," he said. "This is one avenue to get that information to them. I'm hoping it will spread and people will use what's been created here."