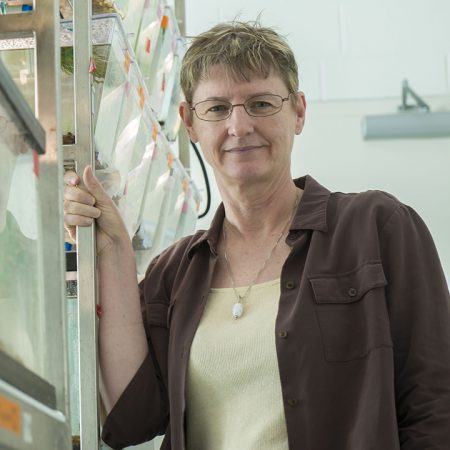 From designing more energy efficient aircraft to exploring the role of social networks in politics, Florida State University's Research Computing Center (RCC) has been a key player in supporting groundbreaking research.
The RCC, formerly the High Performance Computing Center, will open its doors to showcase the many services it offers to faculty and students — and how the center can save them time and money on their next research project.
"New systems are helping us attract a world-class faculty and provide current faculty and students the resources they need for groundbreaking research," RCC Director James Wilgenbusch said.
The open house will feature virtual tours of RCC data centers, research posters, 3-D simulations, hardware demonstrations and a raffle for a personal HPC queue that gives the winner access to 16 processor cores for a month. Light refreshments will be served.
The open house will take place noon to 4 p.m. Wednesday, Oct. 9, in Room 151 of the Dirac Science Library.
In the past five years, more than 1,000 researchers from six colleges and 35 academic units at Florida State have used the RCC to analyze and store data for their research.
RCC staff members also offer free consulting services, from writing grant proposals to developing complex workflows.
The RCC provides services at subsidized rates for university faculty and students, making research affordable for those who would otherwise have to spend money at outside resources to aid their studies.
Kimberly Hughes, a professor in the Department of Biological Science, has reaped the benefits of the RCC since 2009 while studying genetics, life span, sexual selection and aggressive behavior.
In an attempt to understand why organisms are so genetically diverse, Hughes uses the RCC to analyze huge amounts of DNA sequence data. These data are so large that it's difficult to analyze them with a desktop computer.
"This is not something we had where I worked previously, so I find this incredibly useful," Hughes said. "In addition to financial savings, the staff is extremely helpful. I'm not a computer science expert, so when I run into difficulties using a new piece of software, I know they will be there to help so I can focus."
The RCC is in Room 151 of the Dirac Science Library at 110 N. Woodward Ave. Email support@rcc.fsu.edu for more, or contact Wilgenbusch at (850) 645-0307 or jwilgenbusch@fsu.edu.