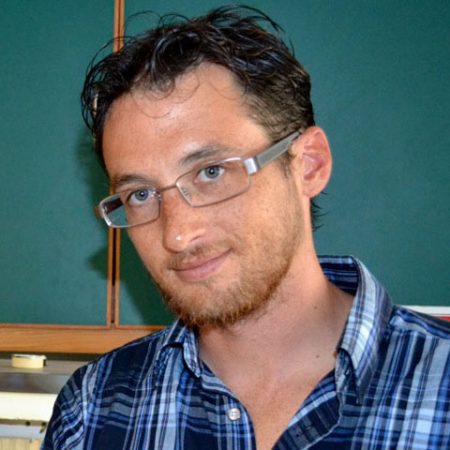 Two researchers at Florida State University's National High Magnetic Field Laboratory (MagLab) have launched a new business based on research into the development of synthetic crystals, an endeavor associated with FSU's new focus on entrepreneurial initiatives and career readiness as part of its plan to increase its ranking into the nation's top 25 public universities.
MagLab scientist Jeffrey Whalen and his business partner, physicist Theo Siegrist, brainstorm new formulas for synthetic crystals and produce them in special ovens at temperatures equivalent to what have been recorded inside volcanoes. They plan to market two new crystals this year after patenting their crystal growth technique and compositions through FSU, and to eventually become a world-class competitor with companies in China and Russia that sell crystals similar to those they produce.
As scientists, Whalen and Siegrist were not familiar with exactly how to start a new business, so Whalen enrolled in a weeklong boot camp hosted by the FSU College of Business Jim Moran Institute for Global Entrepreneurship, where he received basic training from those who have previously started their own businesses. The result was the startup of his new business, Specialized Crystal Processing.
The FSU Research Foundation awarded Whalen $15,000 last year through its competitive GAP program, and the Leon County (Fla.) Research and Development Authority awarded him two separate $15,000 grants.
"We want our researchers and others at the university to have ready access to the education and orientation they need to launch businesses," said President Eric J. Barron. "Putting our faculty and students in a position to market products and services helps to make Florida State a major economic driver for the region, state and the nation."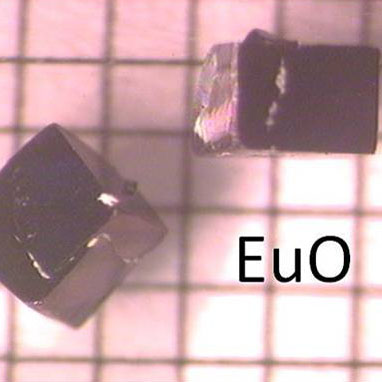 Earlier this year, the Florida Legislature enacted a measure designating pre-eminent status to state colleges and universities that achieve certain performance standards. The designation includes additional state revenues allocated for schools that earn this status. Later, the Florida Board of Governors affirmed that Florida State University met the performance criteria required for pre-eminence, including key areas such as graduation and retention rates, and research productivity. The focus on entrepreneurial initiatives and career readiness are part of FSU's Top 25 plan to increase the university's standing in national rankings.
FSU previously helped engineer Tom Painter launch his own business, High Performance Magnets, which is processing a semiconducting cable for Oak Ridge National Laboratory as part of the U.S. contribution to an international fusion experiment. Like Whalen, Painter works part time at the lab as his small Leon County business grows.
"His business proposal is exactly what we want to see: research that's developed here in Leon County being commercialized here," said Kristin Dozier, a Leon County commissioner and chair of the R & D Authority's board of governors. "We feel like that is so important, keeping companies where the research actually happens."
The first crystal that Whalen plans to market is a specially formulated type of europium oxide or EuO that can be used in basic research and for a new kind of computer memory storage, called spintronics.
"I couldn't have started my own business and taken on this kind of risk without the help of the MagLab, FSU and Leon County," Whalen said. "But because of all that help, it's finally coming together."
Whalen hopes to roll out another crystal for use in devices such as motion-sensitive cameras later this year.