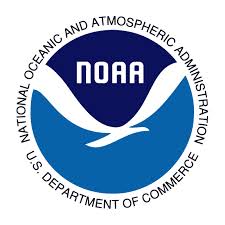 Four students are bringing more sunshine to Florida State University during hurricane season after winning prestigious Ernest F. Hollings Scholarships, sponsored by the National Oceanic and Atmospheric Administration (NOAA).
Among only 127 Hollings winners across the nation, rising juniors in the College of Arts and Sciences Connor Dacey, Kathryn Ann Ferguson, Kelly Vasbinder and Lauren Zuromski will represent Florida State in the program until their graduation in spring 2015.
"I am happy to congratulate these students on an outstanding achievement," said Sam Huckaba, dean of FSU's College of Arts and Sciences. "Their accomplishments are a source of celebration for the College of Arts and Sciences."
With the goal of improving environmental fluency and increasing support for stewardship of the ocean and atmosphere, the Hollings Scholarship Program helps expand undergraduate training in oceanic and atmospheric science, research, technology and education.
The scholarship provides its winners $8,000 annually during their junior and senior years of college and includes a 10-week paid research internship at a NOAA facility for the summer after the scholars' junior year. It also provides financial assistance for travel to the scholar orientation and training in Silver Spring, Md., in May, as well a housing stipend during the internship stage of the program for those not able to live at home.
"This year's Hollings scholars represent a variety of academic fields supported by NOAA," said Craig Filar, director of the Office of National Fellowships at FSU. "This demonstrates the strength of each of these programs and the opportunities they provide our students. This also speaks to the revolutionary potential that each scholar has to impact their respective disciplines."
Dacey is a meteorology major from Rockledge, Fla., with minors in mathematics, physics and geography. He would like to earn a master's degree in geoinformatics and geospatial intelligence and a doctoral degree in earth systems and geoinformationscience. Dacey ultimately wishes to become a meteorologist for agovernmentintelligence agency.
"I have wanted to apply for Hollings since the ninth grade when I was creating a hurricane prediction model for my regional science fair project," 20-year-old Dacey said. "I am extremely excited and honored to be awarded with such a prestigious opportunity, especially after years of hard work."
As an environmental science major Ferguson, 20, is most interested in NOAA's mission to preserve ecosystems and conserve resources for the future. She hopes to attend graduate school and pursue a career in the field of coastal and marine conservation.
"I hope this experience will help me to channel my passion for the environment in an effective and meaningful way," said Ferguson, from Oviedo, Fla.
Vasbinder, 20, of St. Petersburg, Fla., is a biological science major with a focus in marine science and a minor in chemistry. In the future, she hopes to pursue a career in marine resource assessment and work for NOAA.
"Winning this scholarship means I can better afford my education while gaining valuable research and field experience in an organization that I hope to one day work for," Vasbinder said.
Zuromski is a 19-year-old from Orlando with a major in meteorology and minors in mathematics, physics and geography. She plans to go to graduate school and afterwards earn a doctoral degree. Zuromski hopes her internship will help guide her to choosing a specialization in her field.
"I hope to learn skills in the internship that I can use in my future career and to make networking connections that will give me an edge when applying for jobs," Zuromski said.
The Hollings Scholarship Program was established in 2005 to honor retiring Sen. Ernest F. Hollings of South Carolina.