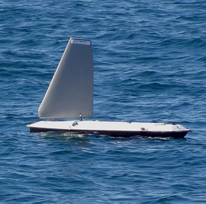 A new state-of-the-art Deep-C sail buoy was launched March 15 from the Florida State University Coastal and Marine Lab's new research vessel, the R/V Apalachee.
The sail buoy is similar in shape and size to a surfboard. It measures two meters in length and under prime wind conditions maintains an average speed of 1-2 knots.
The sail buoy is equipped with two-way satellite communication for real-time data streaming and waypoint updates. It is transmitting data to the Deep-C Operations Center at regular intervals as it moves along a planned course in the Gulf of Mexico.
The Deep-C sail buoy is one of a new generation of research vehicles designed for marine observations that are enabling scientists to expand and intensify the study of our seas and oceans. It is capable of holding in place at a specific location or traveling from point-to-point.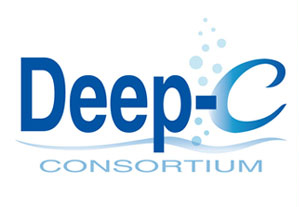 Deep-C (Deep Sea to Coast Connectivity in the Eastern Gulf of Mexico) Consortium is a long-term, interdisciplinary study of deep sea to coast connectivity in the northeastern Gulf of Mexico. The study is investigating the consequences of petroleum hydrocarbon release in the deep Gulf on living marine resources and ecosystem health.
Deep-C consists of ten major institutions that have been actively involved in assessing the impact of the Gulf oil spill. The institutions are Florida State University, Georgia Institute of Technology, Dauphin Island Sea Lab, Naval Research Laboratory at the Stennis Space Center, Norwegian Meteorological Institute, University of Miami Rosenstiel School of Marine & Atmospheric Science, Science Application International Corporation, University of South Florida, University of West Florida and the Woods Hole Oceanographic Institution.
The mission of Florida State University Coastal and Marine Laboratory is to conduct innovative, interdisciplinary research focused on the coastal and marine ecosystems of the northeastern Gulf of Mexico, with a focus on solving the ecological problems faced by the region by providing the scientific underpinnings for informed policy decisions.
To view real-time data and the location of the sail buoy, click here. To read the sail buoy blog, click here.