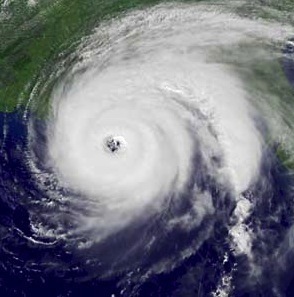 Starting today, the website of Florida State University's Florida Catastrophic Storm Risk Management Center — www.stormrisk.org — has a fresh look and new features, making it easier for users to learn about storm risk in Florida, the United States and around the world.
"Since it was created in 2008, www.stormrisk.org has been a comprehensive repository for research, government actions and history related to Florida's vulnerability to catastrophic storms," said Patrick Maroney, director of the Florida Catastrophic Storm Risk Management Center and the Kathryn Magee Kip Professor in Florida State's Department of Risk Management/Insurance, Real Estate and Legal Studies. "We are pleased to provide access to these resources through a new site that is more accessible and uses a responsive design to be more mobile-friendly."
New features and resources include:
Interactive timelines for catastrophic storm impacts in Florida and the United States, and related actions, studies and regulation; and
Global storm-risk resources including research institutes and reports, links to storm-risk modeling companies, and insurance and reinsurance responses to global natural catastrophe risks.
Updated resources include:
Easier access to center research by topic;
Storm-risk resources for Florida, including insurance regulation and information on property losses, land use planning and catastrophe modeling; and
Storm risk resources for the United States, including risk management and response, disaster mitigation and planning, and private market response.
In addition, the center can now be followed on Twitter at @FSUStormRisk.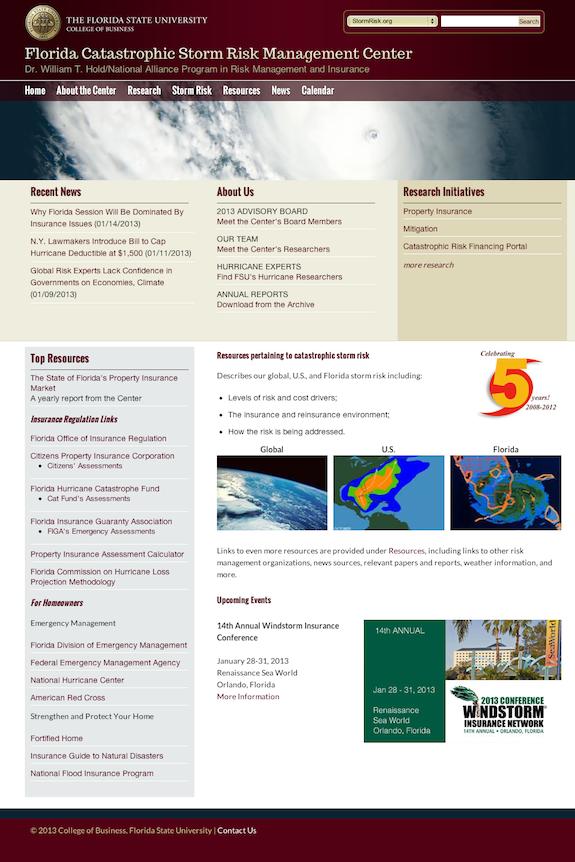 For additional information, contact Maroney at (850) 644-8217 or pmaroney@cob.fsu.edu.
About the Florida Catastrophic Storm Risk Management Center
Celebrating its five-year anniversary in 2013, the Florida Catastrophic Storm Risk Management Center at Florida State University has an interdisciplinary team of experts working on issues related to catastrophic storm risk. The center has more than two dozen research publications to date and will soon release an update to its "State of Florida's Property Insurance Market Report" prepared for the Florida Legislature. Center researchers focus on risk management, risk modeling, insurance, finance and economics. In addition, the center partners with leading researchers at Florida State and other institutions on studies related to tropical storm forecasting, prediction and meteorology; storm formation and intensity modeling; structural wind engineering; pre- and post-disaster planning; and evacuation of coastal communities. Learn more at www.stormrisk.org.