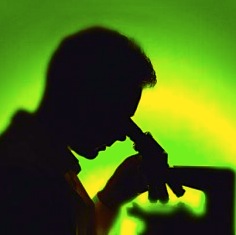 To celebrate the research and creative endeavors of some of its most accomplished undergraduates, Florida State University President Eric J. Barron will host the seventh annual Undergraduate Research and Creative Activity Awards Symposium on Oct. 2.
Co-sponsored by the Office of National Fellowships and the Office of Undergraduate Research, the event will serve as a showcase for more than 40 of the brightest young researchers on the Florida State campus. Working as individuals or in teams, the students' projects range from making a documentary about human trafficking in Guatemala to conducting a community needs assessment in Rwanda, as well as creating a comic-book journalism project about Tallahassee's Frenchtown neighborhood.
"These students are conducting groundbreaking work that pushes their disciplines further," Barron said. "But more importantly, the undergraduate research experience serves to develop students as more critical and capable thinkers, able to identify problems and find ways to reach an answer. And the data on the benefits for students is clear. Those who conduct undergraduate research have higher GPAs, higher graduation rates and higher rates of admission to graduate schools than those who do not do research."
The Undergraduate Research and Creative Activity Awards Symposium, which is free and open to the public, will take place:
TUESDAY, OCT. 2
5:30 – 7:30 P.M.
AUGUSTUS B. TURNBULL III FLORIDA STATE CONFERENCE CENTER
555 W. PENSACOLA ST.
TALLAHASSEE, FLA.
Of special note: This marks the first year of FSU's Public Service Research Fellowship. With it, some of the undergraduates represented in the symposium have conducted work, often interdisciplinary in nature, in collaboration with community organizations around the world and in Tallahassee.
For more information about the Undergraduate Research and Creative Activity Awards Symposium, contact Joe O'Shea, direct of the Office of Undergraduate Research, at (850) 645-8118 or joshea@fsu.edu.