Working with the world's fastest supercomputers to create accurate weather and climate models and using neutrons to unravel the properties of advanced materials are just two of the countless research opportunities awaiting Florida State University graduate students through a new partnership with Oak Ridge National Laboratory (ORNL) in Tennessee.
The new research agreement leverages Florida State's longstanding partnership with ORNL to give graduate students a chance to earn hands-on, project-focused experience using the cutting-edge resources and scientific expertise unique to the Oak Ridge facility.
"We are tremendously excited about this new research opportunity for our graduate students," said Ross Ellington, Florida State's associate vice president for Research and a member of ORNL's Core University Liaison Committee. "Similar to the National High Magnetic Field Laboratory that FSU jointly manages, ORNL provides the type of state-of-the-art equipment and research mentorship that students need to jumpstart their scientific careers."
Under the new agreement, Florida State University graduate students will be able to join interdisciplinary research teams at ORNL and gain exposure to large-scale, problem-oriented research and development projects. They will also be able to improve their ability to work across scientific boundaries while learning to approach research problems from new directions.
"This agreement with FSU enables us to apply the creative talents of the brightest students to addressing some of the key challenges on the nation's research agenda," said James Roberto, Oak Ridge National Laboratory's associate laboratory director for Science and Technology Partnerships.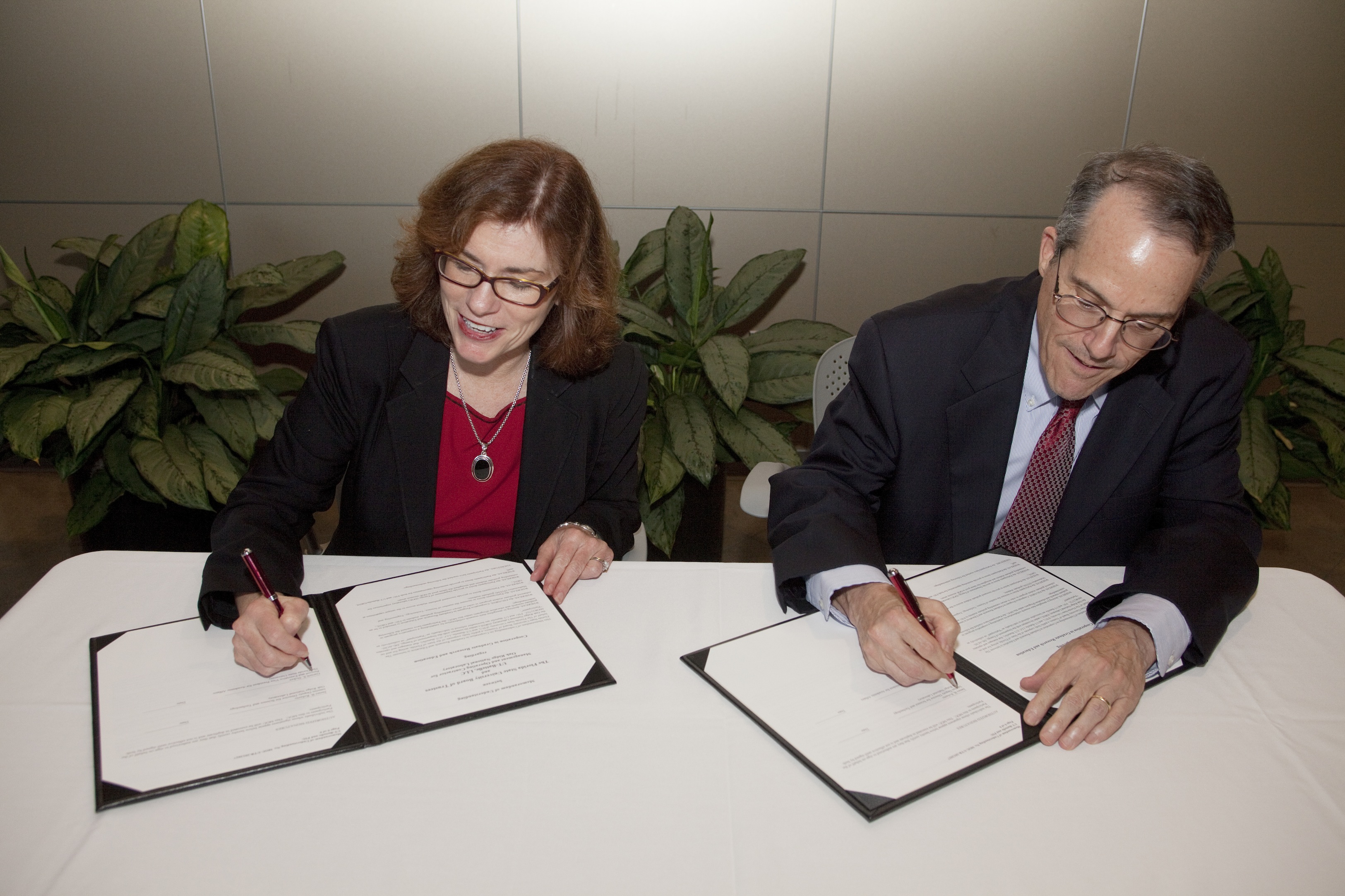 The new ORNL agreement underscores Florida State's extensive research partnerships throughout the nation and world. In addition to the joint management of the National High Magnetic Field Laboratory, Florida State is also affiliated with the Thomas Jefferson National Accelerator Facility in Virginia, the National Center for Atmospheric Research in Colorado and the Fermi National Laboratory and Argonne National Laboratory, both in Illinois.
"Florida State University has very deep scientific roots that have helped to make it an exceptional choice for budding scientists and internationally renowned researchers alike," Ellington said. "Research partnerships like the ORNL agreement are the key to keeping us on the forefront of scientific discovery and providing our students and faculty with opportunities to change the world."
To learn more about Florida State University's partnership with ORNL, visit www.research.fsu.edu/partnerships/oakridge.html.
Florida State University, rated RU/VH ("Research University/Very High" research activity) by the Carnegie Foundation for the Advancement of Teaching, is one of the nation's leading research and creative-activity institutions. With nearly $204 million in external research funding in 2011 and a large collection of unique, cutting-edge scientific and performing arts facilities, Florida State offers faculty and students unparalleled opportunities to expand the frontiers of knowledge and discovery in their areas of expertise. To learn more about Florida State research, locate a subject matter expert or arrange an interview on a specific research or creative topic, contact Tom Butler at tbutler@admin.fsu.eduor Florida State's News and Research Communications Office at (850) 644-4030.