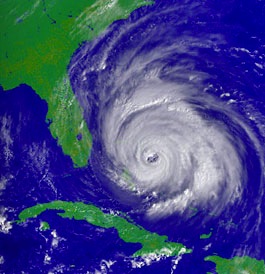 The Florida Climate Institute — a joint venture between Florida State University and the University of Florida — is expanding to include the resources of four additional Florida universities.
The Florida Climate Institute has joined forces with the University of South Florida, the University of Central Florida, Florida Atlantic University and the University of Miami. The institute seeks to develop reliable scientific information and new technologies aimed at achieving statewide economic benefits and environmental sustainability in a variable and changing climate.
This expanded institute will bring together outstanding scientists from multiple universities to conduct research needed by Floridians on climate change and sea level rise, and it will provide education on economic and environmental opportunities and risks.
"This expansion will provide unique collaborative science opportunities for FSU scientists to work on climate issues that are uniquely relevant to Florida," said Eric Chassignet, director of Florida State's Center for Ocean-Atmospheric Prediction Studies and of the FSU branch of the FCI.
"Each Florida university brings to the table complementary strengths and expertise that will allow the Florida Climate Institute to address questions that a single institution could not do," he said. "FSU's strengths include global and regional climate modeling, extreme events, sea level rise, seasonal forecast, risk assessments and economic impact."

The collaboration will promote additional cooperation with the private sector with a Florida-centric focus to help develop a climate-ready work force and to provide information about the climate-related risks that are unique to the state.
"Interest in climate change and sea level rise has grown considerably over the past decade," Chassignet said, adding that "Floridians need reliable scientific information about potential changes so that they can make decisions and policies that are economically beneficial and environmentally sound. This is particularly important given the wide range of opinions and often-conflicting interpretations of available evidence that are presented to the public."
Furthermore, Chassignet added, "The capacity of each of our respective programs to compete for national and international funding programs will be increased as a result of this broadened expertise base."
For more information, visit www.floridaclimateinstitute.org.