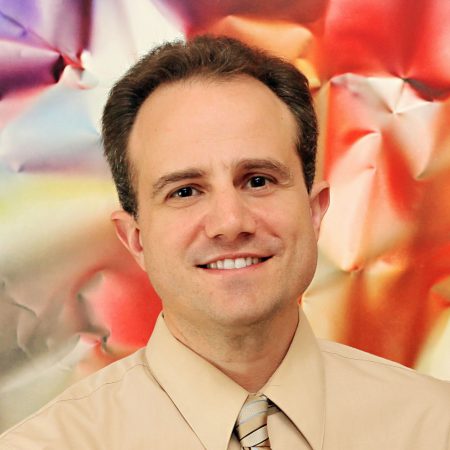 Nuclear chemist Thomas E. Albrecht-Schmitt has been named the first Gregory R. Choppin Chair in Chemistry and Biochemistry at Florida State University.
Albrecht-Schmitt comes to Florida State from the University of Notre Dame, where he was the Concurrent Professor of Chemistry and Biochemistry in the Department of Civil Engineering and Geological Sciences. At Florida State, Albrecht-Schmitt will focus his research on developing the materials chemistry of the heaviest elements in the periodic table, such as plutonium and americium,with the goal of developing specific structure-property relationships that include radiation-damage-resistant materials, novel separation processes, unusual magnetism and luminescence.
"I am both honored and humbled to be taking on the role of theGregory R.Choppin Chair," Albrecht-Schmitt said. "Greg Choppin is a giant in the field of nuclear chemistry and radiochemistry and was a co-discoverer of three elements — einsteinium, fermium and mendelevium. He was a statesman for the U.S. Department of Energy and was held in great esteem throughout the world. The position is held in the highest regard in the heavy-element chemistry community.
"I enjoy taking on large challenges, and filling Greg's shoes will require dedication, hard work andcreativity," Albrecht-Schmitt said. "I am very excited about joining the faculty at Florida State University, where I already have many friends and collaborators."
Albrecht-Schmitt earned his doctorate from Northwestern University in 1997 and served as a postdoctoral associate at the University of Illinois in 1998.
Sam Huckaba, interim dean of Florida State's College of Arts and Sciences, said he was pleased that Florida State successfully recruited Albrecht-Schmitt.
"Tom has an outstanding record of scholarly achievement," Huckaba said. "His high stature is appropriate for both the Choppin Chair, honoring the legacy of Greg Choppin's career, and as an addition to Florida State's already powerful Department of Chemistry and Biochemistry. The recruitment succeeded because it was a team effort, from department chair Timothy M. Logan and his colleagues straight up through Vice President for Research Kirby Kemper and Provost and Executive Vice President for Academic Affairs Garnett S. Stokes. I thank them all for making this happen."
Logan praised Albrecht-Schmitt as a leader in the study of the structural and chemical properties of actinides, which include uranium, plutonium and the elements identified by Choppin.
"Tom will be a major addition to our very strong solid-state chemistry and materials chemistry groups," Logan said. "In addition, he will train graduate students in an area of tremendous national importance and job growth."
The Choppin Chair, established to honor "an outstanding researcher and teacher, both at the graduate and undergraduate level," was endowed in annual installments between 2004 and 2008.
"We are pleased to recognize Greg Choppin's contributions to our department and to the nuclear chemistry field by establishing this chair, and to continue in this tradition with Tom's work," Logan said.
Professor Emeritus Gregory R. Choppin, a nuclear chemist, taught at Florida State from 1956 to 2001. He is a former chairman of the Department of Chemistry and Biochemistry, and in 1968 was named a Robert O. Lawton Distinguished Professor, the highest honor the Florida State faculty bestows upon one of its own.