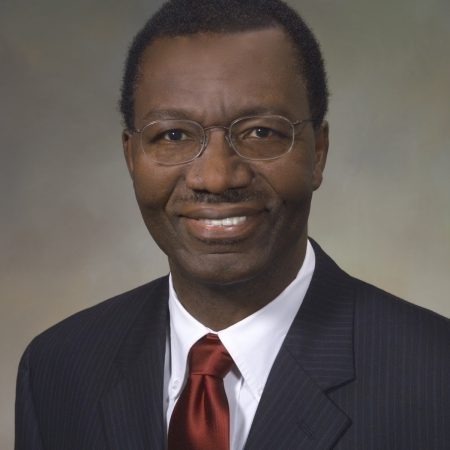 Florida A&M University and Florida State University have named Pennsylvania State University engineering Professor Yaw D. Yeboah as the new dean of the FAMU-FSU College of Engineering. The appointment will take effect July 1.
After a national, five-month search, Yeboah was selected to succeed Ching-Jen "Marty" Chen, the college's dean from 1992 to 2011. Engineering Professor John R. Collier has served as interim dean since Chen stepped down in February 2011.
"I am truly ecstatic to join Florida State University Provost Garnett Stokes in announcing the new dean for the FAMU-FSU College of Engineering, Dr. Yaw Yeboah," said FAMU Provost and Vice President for Academic Affairs Cynthia Hughes Harris. "I am confident that with Dr. Yeboah's level of experience, research expertise and professionalism, he will ensure that the college remains one of the top producers of baccalaureate minority engineers in the nation. We are very fortunate to have him join our team of academic leaders."
"Dr. Yeboah is an accomplished scholar who blends a genuine concern for students with the leadership skills that will propel the College of Engineering toward greater distinction," said Stokes, Florida State's provost and executive vice president for Academic Affairs. "He is a consensus builder with a track record of success in higher education administration."
Yeboah will be the fifth leader of the jointly operated engineering college, which enrolls approximately 2,250 undergraduate and 300 graduate students annually.
"I look forward to joining the FAMU-FSU College of Engineering family, and to continuing the tradition of excellence by upholding the motto 'Quality, Growth and Diversity,'" Yeboah said. "The potential of the college, through its uniqueness, advantages and the opportunities it offers, is incredible, and I anticipate us working together on a shared vision to move it to the next level."
Yeboah began his illustrious career in industry conducting research and development at the General Electric Corporate Research and Development Center in Schenectady, N.Y. He then joined Clark Atlanta University, building an engineering program as associate dean for science and engineering. In addition, he served as technical director of the Research Center for Science and Technology at Clark Atlanta University from 1995 to 2004.
At Penn State, Yeboah was the department head of the John and Willie Leone Family Department of Energy and Mineral Engineering, where he administered the engineering degree programs in energy, environmental systems, mining, and petroleum and natural gas. He also continued his research in catalysis, bioenergy, fuel cells and combustion, and emission control.
In 2008, Yeboah received the Black Achiever in Chemical Engineering Award for extraordinary contributions to chemical engineering and the engineering profession from the American Institute of Chemical Engineers.
In 1975, Yeboah was the first Massachusetts Institute of Technology student to ever earn four degrees in four years — bachelor's degrees in management, chemistry and chemical engineering, and a master's degree in chemical engineering practice. He earned a doctorate in chemical engineering in 1979, also from MIT.
The search committee that selected Yeboah was headed by Bishop Holifield, retired FAMU general counsel, and Lawrence G. Abele, director of the FSU Institute for Academic Leadership and former FSU provost and executive vice president for Academic Affairs. The committee consisted of representatives from both Florida A&M and Florida State.