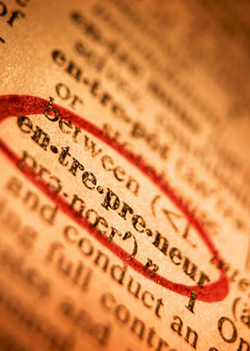 Florida State University faculty members, doctoral students and other researchers in the life sciences who are interested in learning how to translate their discoveries in the laboratory into tangible, life-changing products in the marketplace should clear their calendars and head to "The Business of Life Sciences," a free, one-day symposium on Nov. 8.
Sponsored and organized by the Florida State University Office of Intellectual Property Development and Commercialization, the Office of Research and the Life Sciences Faculty Commercialization Roundtable, the program is aimed at faculty members, postdoctoral researchers, doctoral students and alumni in the fields of biology, biomedical sciences, biomedical engineering, biophysics, chemistry and psychology/neuroscience.
"This symposium is intended to spur innovation in the life sciences at FSU," said Lisa Blakley, director of commercialization for the Office of Intellectual Property Development and Commercialization. "Our goal is to transform our basic research strength into leading-edge therapeutics, medical devices and diagnostics. This event is just one of the university's ongoing efforts to provide faculty and Ph.D. students with valuable career development."
The Business of Life Sciences will feature a nationally recognized roster of speakers and panelists. They will assist attendees in exploring the "business" of life science from both scientists' and industry perspectives, Blakley said, noting that the agenda includes top business executives whose careers are directly involved in scientific entrepreneurship, industry research and development, and the commercialization of university research.
The symposium is designed to expose attendees to the field of business from a senior executive's perspective and lay the groundwork for translational research at Florida State.
"Translating FSU's basic research into scientific breakthroughs that help a patient directly can happen best with work across disciplines, industry and the government," said Richard Nowakowski, chairman of the Department of Biomedical Sciences in the College of Medicine and a co-founder of the Life Sciences Faculty Commercialization Roundtable. "Programs such as The Business of Life Science will encourage FSU's researchers to look at their science in a different way and allow them to span boundaries directly to clinicians and ultimately patients."
The Business of Life Sciences symposium will take place:
TUESDAY, NOV. 8
8:30 A.M. – 4 P.M.
(A RECEPTION WILL FOLLOW FROM 4 TO 5:30 P.M.)
AUGUSTUS B. TURNBULL III FLORIDA STATE CONFERENCE CENTER, ROOM 208
555 W. PENSACOLA ST.
The symposium is free, but online registration is required.
Topics will include:
"From post-doc to industry scientist to entrepreneur — and on to public company CEO, venture capitalist and philanthropist — one scientist's full career circle."
"How do discoveries translate to life-changing products and tools? What are the roadmaps, and what roles can scientists play?"
"What important trends — scientific, market and social — are driving opportunities in the life sciences, and how can that knowledge enrich research, commercialization and career options?"
Among the speakers and panelists who will participate in the symposium are:
Jamie Grooms, chairman, co-founder and former CEO of Axogen. He is also the co-founder and former CEO of Regeneration Technologies.
Roger J. Guidi, founder of Healthcare Associates LLC and chairman of Hourglass Technologies. Guidi is the former vice president for venture investments at Johnson & Johnson Development Corp. and the former CEO of Intella Interventional Systems Inc.
Jamie Hoberg, a business development manager for EMD Millipore/Merk KGaA and a former business development associate at the Harvard University Office of Technology Development.
Sandra Miller, director of the Kauffman Foundation Labs for Enterprise Development/Kauffman Postdoctoral Fellows. Miller is the former managing director of the Stanford University Biodesign Program.
Robert Morff, a partner with Hatteras Ventures and director of Pathfinder and Histosonics. Morff is a former vice president and CSO of the Wallace H. Coulter Foundation, principal at Senmed Medical Ventures, and senior research scientist in Eli Lilly's Medical Device and Diagnostics Division.
Christy L. Shaffer, managing partner of the Hatteras Discover Fund. She is the former CEO of Inspire Pharmaceuticals and the former associate director of pulmonary and critical care medicine at Burroughs Wellcome Co.
Harold Van Wart, president and CEO of Metabolex Inc. He is a former vice president at Roche Bioscience and a former vice president and director of the Institute of Biochemistry and Cell Biology at Syntex.
Peter von Dyck, CEO of e-Zassi.com, founder of Zassi Medical Evolutions Inc., and founder and director of Leto Medical.
Max Wallace, CEO of the Accelerate Brain Cancer Cures Foundation. He is the former CEO of Theralogics, a co-founder of Trimeris, and a co-founder and former CEO of Cogent Neuroscience.
Kevin Wang, co-founder and chief science and operating officer of Banyan Biomarkers, director of that company's Center of Innovative Research, and a former group leader of CNS Therapeutics at Pfizer Inc.
For more information, email Lisa Blakley at lblakley@fsu.edu.