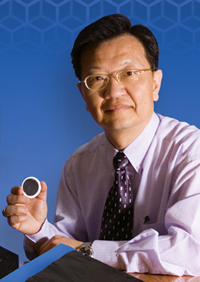 Attracting and training the best minds in the rapidly growing field of advanced materials science is the goal of a new partnership between Florida State University and Cytec Industries Inc., a global specialty chemicals and materials company.
FSU President Eric J. Barron and other top university administrators and researchers were on hand today at the university's High-Performance Materials Institute to participate in the announcement of a major step in that partnership: the establishment of the Cytec Engineered Materials Doctoral Fellowship for Advanced Composite Studies. The company created the fellowship with a gift of more than $212,000 to FSU.
"We are excited about being chosen to partner with Cytec to help develop future scientists and thought leaders in the field of advanced materials science," said Ben Wang, director of the High-Performance Materials Institute. "We are also looking forward to having Cytec scientists and engineers serve as mentors for our students to help them understand the commercial implications and advancements their work can potentially deliver."
The university's partnership with Cytec is expected to serve as a model for future, mutually beneficial collaborations in a variety of disciplines between Florida State and private-sector companies. In a difficult economic environment, such collaborations will provide new funding sources needed by the university to carry out its educational and research missions while also enhancing the technological and fiscal competitiveness of the companies.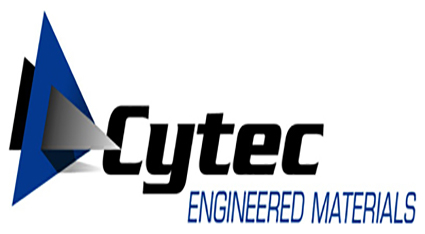 "We are fully committed to educational programs that are mutually beneficial for students, science and industry, and we believe the High-Performance Materials Institute does just that," said Rob Maskell, chief scientist for Cytec Engineered Materials, a subsidiary of Cytec Industries that is based in Tempe, Ariz. "We are thrilled to be able to invest in a top-notch program that will bring us even closer to realizing advanced composites technologies' full benefits."
Erin Phillips, a native of Jacksonville, Fla., who is nearing completion of her master's degree in industrial and manufacturing engineering, is the first recipient of the newly created Cytec fellowship.
"I'm really excited to start working with Cytec because I think that there is a gap between industry and academia," Phillips said. "And I think if we can bridge that gap and collaborate, it's going to be critical for advances in the area of advanced materials."
Once she earns her master's degree, Phillips plans to work toward a doctorate as one of the very first students in a new doctoral program in materials science and engineering at Florida State. The interdisciplinary program was approved by the State University System's Board of Governors on June 23, and courses are expected to be offered this fall.
"The new Ph.D. program in materials science and engineering is a natural outgrowth of the outstanding and broad range of materials-related research being conducted by faculty at Florida State University," said Nancy Marcus, dean of The Graduate School at FSU. "The organization of the program, which includes faculty from nine different departments in two colleges, Arts and Sciences and Engineering, will facilitate communication across traditional disciplines and encourage exciting new areas of research.
"This is an exciting opportunity for students interested in pursuing innovative and cutting-edge research in materials," Marcus said.
Composite materials have and will continue to revolutionize the way everything from automobiles to aircraft and consumer packaging are made. Using innovative technologies developed at Florida State, researchers at the High-Performance Materials Institute are now able to make materials that are stronger and lighter than traditional materials such as steel and have electrical properties that will enhance future applications.
Click here for more information on a full range of research and graduate education programs in materials synthesis, characterization and applications that are offered at Florida State.
For more information, contact Susan Sigman, senior director of communications for the Florida State University Foundation, at (850) 645-8844 or ssigman@foundation.fsu.edu; Professor Chuck Zhang, deputy director of the FSU High-Performance Materials Institute, at (850) 645-8982 or czhang@fsu.edu; or Professor Eric Hellstrom, director of FSU's Program in Materials Science, at (850) 645-7489 or ehellstrom@fsu.edu.