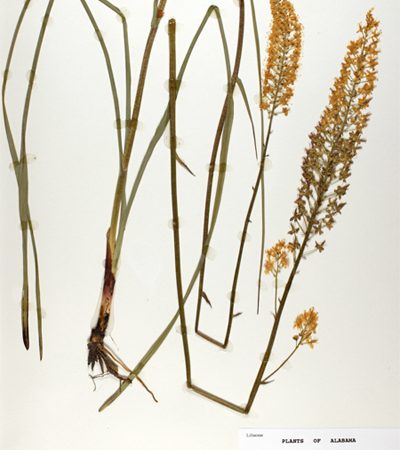 The National Science Foundation has awarded a five-year, $10 million grant to Florida State University and the University of Florida to coordinate 92 institutions in 45 states working to digitize the nation's biological collections.
FSU's Center for Information Management and Scientific Communication, in the College of Communication & Information, will work with UF's Florida Museum of Natural History and its College of Engineering Advanced Computing Information Systems Laboratory to create software and databases the nationwide participants will use to transfer and store the data. FSU will receive $2.8 million of the grant.
"We will be a facilitating hub," said FSU's Greg Riccardi, director of the Center for Information Management in Scientific Communication and a co-principal investigator on the grant. "This project puts us in the center of U.S. efforts to digitize collections for biodiversity research."
Called Integrated Digitized Biocollections or iDigBio, the information in the digitized collections will include field notes, photographs, 3-D images and information on associated organisms, geographic distribution, environmental habitat and specimen DNA samples.
Available to anyone online, the natural history data and its increased accessibility will help researchers identify gaps in scientific knowledge and could assist government agencies and others making decisions related to climate change, conservation, invasive species, biodiversity and other biological issues.
"There are probably a billion specimens in the United States, but information isn't easily accessible," said principal investigator Larry Page, research scientist at the Florida Museum of Natural History on the UF campus. "This program is about making that information available to researchers, educators, policymakers and the general public — anyone who wants it."
The value to policymakers, in particular, will be both immediate and long term.
"We are seeing the impact of biodiversity on policies related to climate change, conservation and customs issues today," said Riccardi, a professor in FSU's School of Library & Information Studies. "When a bug crawls out of a crate in a shipping warehouse, customs officials need to determine if that species will create environmental problems and what to do about it."
UF and FSU also plan to share their work with the public through the use of social media and an exhibit at the Florida Museum of Natural History.
"This project is a great opportunity for the faculty and the graduate students at FSU," said Larry Dennis, dean of the College of Communication & Information. "It provides funding as well as an opportunity to lead a project of great national importance."
The grant is part of the NSF Advancing Digitization of Biological Collections program. The other institutions selected by the NSF will receive two- to four-year grants to fund the digitization process.
Other co-principal investigators on the iDigBio grant are José Fortes, director of UF's Advanced Computing and Information Systems Laboratory, and Pamela Soltis, curator of botany at the Florida Museum.
Riccardi's previous work in biodiversity and digital collections includes Morphbank, a joint project involving FSU, the University of Kansas, the University of Texas and the Swedish Museum of Natural History that created a repository of images of insects, plants and other organisms. He and the Center for Information Management in Scientific Communication also are part of the Military Suicide Research Consortium, a joint project of FSU and the Denver Veterans Affairs Medical Center.
In addition to Riccardi, other FSU faculty working on the project are Austin Mast, an associate professor of biological science and the director of FSU's Robert K. Godfrey Herbarium, a scientific collection of more than 200,000 plant specimens, and Marcia Mardis, an assistant professor in the College of Communication & Information's School of Library & Information Studies and associate director for the Partnerships Advancing Library Media (PALM) Center. She has led eight research grants relating to use of digital libraries within the NSF's National Science Digital Library program.
For more information on this project, contact FSU's Riccardi at (850) 644-2869 or griccardi@fsu.edu, or UF's Page at (352) 256-1889 or lpage1@flmnh.ufl.edu.