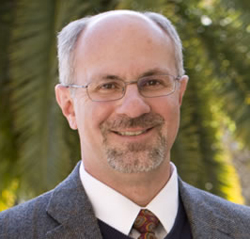 A former inner-city kid who grew up to be an acclaimed field biologist and college dean is being honored by the American Society of Naturalists (ASN).
Joseph L. Travis, dean of the College of Arts and Sciences at Florida State University and a distinguished researcher in the field of ecological genetics, has won the 2011 E.O. Wilson Naturalist Award. Presented at the annual meeting of the ASN in June, the award "is given to an active investigator in mid-career who has made significant contributions to the knowledge of a particular ecosystem or group of organisms," according to the ASN.
E.O. Wilson, professor emeritus at Harvard University, is one of the most revered biologists on the planet and a gifted communicator of science who twice won the Pulitzer Prize for books in the "general nonfiction" category. The ASN award honors someone who embodies Wilson's ideals and whose research illuminates the natural world.
"The committee that selected Joseph Travis for the E.O. Wilson Naturalist Award chose wisely," said Wilson himself. "Dean Travis ranks very high as a naturalist, biologist and ecologist."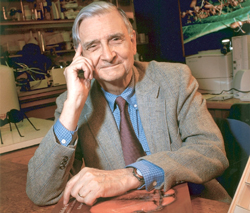 "To be thought of as embodying what Ed Wilson stands for as a naturalist/scientist is as good a tribute as I will ever receive," Travis said. "It's especially meaningful to me because Ed is from the Gulf Coast, loves this area, and has always encouraged me to stay the course as a real naturalist."
Travis, whose methods combine fieldwork, laboratory experiments and statistical analysis, studies how plants and animals adapt to their environment. His early work involved populations of tadpoles and looked at how environmental factors affected larval periods and growth size. His recent work, involving multiple populations of the same species of fish on the island of Trinidad, has not only shown how environmental factors affect the evolution of the fish but also how the fish in turn produce changes in the environment.
"He has done landmark empirical research on natural systems," the award citation said of Travis. "His greatest strengths are to combine well-informed natural history with superior experimental designs and statistical analyses."
Evolutionary biologist David Reznick agrees. A previous E.O. Wilson award winner, Reznick is collaborating with Travis on the ongoing project in Trinidad. The University of California-Riverside researcher calls Travis a "supreme statistician."
"Joe excels in integrating complex theory with natural history," Reznick said. "I refer to Joe as the oracle in his role in our Trinidad project because he is the only person who is well grounded in every aspect of the work, be it ecosystems ecology, evolutionary biology, high-brow theory, or experimental design and data analysis. He is the glue that holds this far-ranging project together."
A Scholar of Impact
A member of the Florida State University faculty for 31 years, Travis has published actively throughout his career. He has written or co-written more than 100 articles in scientific journals, and in 2009, Harvard University Press published "Evolution: The First Four Billion Years," a nearly thousand-page book he co-wrote and co-edited with philosopher Michael Ruse, the Lucyle T. Werkmeister Professor at FSU.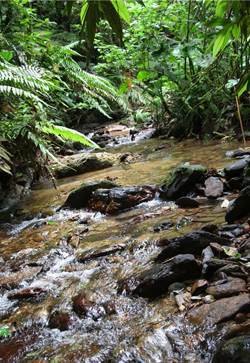 In addition, he has served on the editorial boards of the Journal of Evolutionary Biology, Oecologia, the Annual Review of Ecology and Systematics, and The American Naturalist. Travis was editor-in-chief of The American Naturalist from 1998 to 2002 and served as vice president of the ASN in 1994 and as president in 2005.
Travis has served the society and its publication "with great distinction over the years," said Mark McPeek, current editor-in-chief of The American Naturalist. "All other editors-in-chief will be measured against his stellar performance at the helm of the journal."
Besides filling leadership roles in the ASN and on various scientific journals, Travis served in 2010 as president of the American Institute of Biological Sciences, an umbrella organization of various biology groups with a combined membership of more than 250,000 scientists nationwide.
In 1991, Travis was named a Fellow in the American Association for the Advancement of Science. He also holds the title of Robert O. Lawton Distinguished Professor — the highest honor bestowed by the FSU faculty on one of its own.
Travis earned a bachelor's degree in biology from the University of Pennsylvania and a doctorate in zoology from Duke University. He held a postdoctoral position in biology at the University of Virginia.
A Spokesperson for Science in Society
Instrumental in helping update Florida's high school science curriculum, Travis sees his service and leadership in science and academia as an important part of what it means to be a modern scientist.
"Our everyday lives are influenced more by science and technology every day, from the advances in understanding our health — what to eat, how much to exercise — to the ways we influence our environment — how fast the climate is changing, whether we are going to run short of fresh water," he said. "We can't make good choices without better knowledge.
"At another level, we have very challenging problems to solve if we are not to run out of fresh water or if we are to have sustainable fisheries," said Travis, "and we need to grow the next generation of scientists who can help solve these problems. It is very much the role of the modern scientist to engage in these efforts."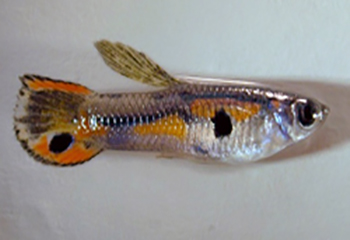 As a science educator and field biologist, Travis is doing his best to inspire others.
The award citation declares, "A day with him in the field is inspiring even to those of us who have careers that match his for duration and breadth of experience. His forays into the wilds of the Florida Panhandle are peppered with spontaneous lectures on all aspects of natural history — since he is as comfortable with plants as he is with animals — and on its biogeographic history, including exotica like the way glaciations and subsequent climate warming has left the area with relicts of species that can now be found only far to the north, or more amazingly, ones whose closest relatives are in China."
From South Philly to the Florida Panhandle
Travis has lived in the Florida Panhandle, an area rich in biodiversity, since joining the FSU faculty in 1980. But he grew up in the inner city, specifically South Philadelphia, one of the settings of the movie "Rocky" and reputed home turf of the Philadelphia mob. Yet while Travis may have acquired some of his tenacity on the streets of South Philly, he acquired his love of the outdoors from his grandparents.
"I spent a lot of time with my grandfather, who was a serious hunter and fisherman, and I clearly inherited the predilection to be outdoors and then also got the exposure through spending time with him," Travis said. "So, many Saturdays I spent the day with him and my grandmother visiting her brother's small farm in South Jersey. I always looked forward to getting out of the city and into the country."
And in the winters, like many kids who eventually study field biology, Travis tried to learn everything he could about animals.
"I used to check out books on animals from the library — for example, Raymond Ditmars' 'Reptiles of the World' — and I watched 'Mutual of Omaha's Wild Kingdom' on TV with Marlin Perkins."
Yet Travis didn't think seriously about studying science until he went to the University of Pennsylvania, where he took an introductory environmental biology course from a young professor named Robert Ricklefs, an ornithologist and ecologist who, years later, was named to the National Academy of Sciences.
"It was a one-semester introduction to ecology, evolution, and animal behavior," Travis said of the course, "and when I realized that one could actually study this, I was on board and never got off the boat."
Ricklefs remembers Travis' days as an undergraduate.
"I got to know Joe well through an undergraduate seminar that I organized his senior year on ecology and morphology of birds, where students went down to the bird collections at the Academy of Natural Sciences to measure specimens, followed by data analysis of morphological diversity.
"Joe was an absolute standout in this, having an intense interest in basic science and the mathematical skills to carry out analyses to a high level," Ricklefs said. "This led to a number of joint publications that have had a considerable impact on the field, including my own thinking."
Decades later, Travis is still making a considerable impact on his field, as evidenced by his being named the 2011 winner of the E.O. Wilson Naturalist Award.
"A principal goal of the American Society of Naturalists is to promote the unification of the sciences," said Ricklefs, "and Joe's work has synthesized ecological and evolutionary perspectives on these systems to a very high degree."
Visit the FSU Department of Biological Science website to learn more about Travis' laboratory and field research.