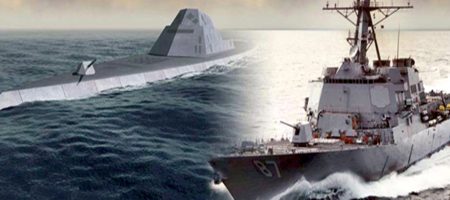 The Florida State University will receive nearly $15 million in congressional funding over the next year to conduct research on six major projects included in spending bills recently signed into law by President Barack Obama.
Contained in a massive, $636 billion defense appropriations bill recently signed by the president is approximately $8.5 million for power-systems research being conducted by Florida State's Center for Advanced Power Systems, as well as another $3.2 million for materials research at FSU's High-Performance Materials Institute.
In addition, an omnibus spending bill signed by the President on Dec. 16 includes $500,000 to fund FSU-led research on the sources of toxic mercury in the atmosphere. In October, the President also signed an agriculture appropriations bill that contains $2.5 million to fund the ongoing efforts of the Southeast Climate Consortium. The consortium, composed of researchers from Florida State and six other universities, provides forecasting to manage climate risk for agriculture and natural resources throughout the Southeast.
"I want to thank the members of our congressional delegation for their strong and ongoing support for The Florida State University and the research projects approved in the recent appropriation actions," said Florida State University President T.K. Wetherell. "In particular, Rep. Allen Boyd has been outstanding in his efforts on our behalf in the House, and Sen. Bill Nelson positioned us extremely well in the Senate. Without their efforts and continuous support, these successes would not be possible."
Contained within the FY 2010 Defense Appropriations Bill are funds for the following research projects at Florida State:
"Integration of Electro-Kinetic Weapons into the Next Generation of Navy Ships" ($4 million). Future warships will require new energy systems capable of powering such high-energy technologies as advanced sensors and weapons systems. Technologies for providing on-demand delivery of the large amounts of energy needed to operate these types of dynamic loads. Led by Steinar Dale, director of the Center for Advanced Power Systems (CAPS), researchers from Florida State, the National High Magnetic Field Laboratory, the University of Texas-Austin and the firm of General Atomics will conduct system simulations and prototype tests in order to provide the Navy's shipbuilders with vital information needed to design integrated power systems and load power supplies for the next-generation of naval ships.
"Integrated Cryo-Cooled High Power Density Systems" ($3.2 million.) Also led by Dale, researchers from Florida State and the National High Magnetic Field Laboratory, will work to develop understanding of the factors affecting the design and operation of a cryo-cooled electric distribution system and components for an all-electric ship. Cryo-cooled, superconducting power systems offer opportunities to achieve tremendous increases in power density that are otherwise unachievable. The research activities will include characterization of superconducting and insulating materials at cryogenic temperatures.
"Nanotubes Optimized for Lightweight Exceptional Strength (NOLES)" ($3.2 million). Led by Ben Wang, the Simon Ostrach Professor of Engineering and director of the High-Performance Materials Institute, researchers will work to develop incredibly strong carbon nanotubes as a material platform for a new generation of devices, structures, and systems, while giving special attention to defense applications. They also will work to utilize a nanotube resin known as buckypaper and other nanotube arrays for liquid crystal display backlighting and eventually for flexible displays.
Also earmarked in the FY 2010 Defense Appropriations Bill is $1.6 million for a collaboration between CAPS and power-technology researchers Converteam Inc. of Pittsburgh to enhance and test the performance of hybrid filters for shipboard power systems.
Contained within the FY 2010 Omnibus Appropriations Bill is $500,000 for the establishment of the Southeastern Atmospheric Mercury Consortium, which will be led by Florida State researchers Philip Froelich, the university's Francis Eppes Professor of Oceanography, and William Landing, a professor of chemical oceanography.
In collaboration with the National Oceanic and Atmospheric Administration and scientists at the Georgia Institute of Technology, the University of Miami and the University of Tennessee, Froelich and Landing will investigate why far more toxic mercury is contained in Florida's rainfall and along the northern Gulf Coast than is generated by emissions from local and regional sources. They hope to uncover the sources of atmospheric mercury and the reactions in the upper atmosphere that convert elemental mercury into reactive mercury, a neurotoxin now found in every freshwater and marine coastal environment in Florida that is especially harmful to developing and unborn children.
Earlier legislation, the FY 2010 Agriculture Appropriations Bill, includes $2.5 million in funding for the project "Risk Reduction for Agricultural Crops" and will enable the FSU-led Southeast Climate Consortium to develop improved methods to forecast droughts and other extreme climate events in the southeastern states. The forecasts will help agricultural, forest, and natural resource managers to reduce risks of losses and environmental damage. This climate consortium was established in 2003 and involves researchers from universities from Florida, Georgia, Alabama and both North and South Carolina. James O'Brien, Emeritus Robert O. Lawton Professor of Meteorology and Oceanography, leads the Consortium.