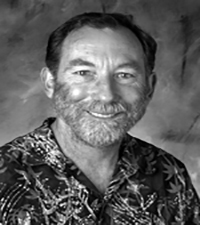 Florida State University has named renowned fish biologist Robert Warner as its William R. and Lenore Mote Eminent Scholar in Fisheries Ecology and Enhancement for 2006-07.
Warner, a marine biology professor at the University of California-Santa Barbara, becomes the sixth consecutive visiting professor to serve as FSU's Mote Eminent Scholar. His one-year appointment will begin in August.
The William R. and Lenore Mote Endowment in Fisheries Ecology and Enhancement was established for FSU's department of biological science in 1994 with a gift from the late William Russell Mote of Sarasota, a dedicated conservationist and avid fisherman. In
addition to international symposia on critical marine resource issues and expanded research experiences for FSU biology students, the endowment supports collaborations between FSU and Sarasota's Mote Marine Laboratory to further the understanding, conservation and management of the world's dwindling marine fisheries.
Warner's research has focused on population biology—particularly in coral reef fishes—and the evolution of mating systems and life histories. He has explored topics such as sex change and other forms of hermaphroditism in animals; parental care allocation; the economics of territorial defense; and the dynamics of recruitment in
marine fishes.
"Bob's work has really paved the way for an exciting branch of research in behavioral ecology, examining the social control of sex change in fishes," said Felicia Coleman, director of FSU's Coastal and Marine Laboratory in St. Teresa, Fla., and coordinator of Mote Endowment activities for the biological science department. "His recent studies have proved essential to our understanding of how marine reserves work 'beyond their borders' as essential tools in the kit for marine conservation."
Warner received his bachelor's degree in vertebrate zoology from the University of California- Berkeley in 1968 and his doctorate in marine biology from Scripps Institution of Oceanography, UC-San Diego, in 1973.
After two years as a postdoctoral fellow at the Smithsonian Tropical Research Institute in Panama, he joined the faculty at UC-Santa Barbara in 1975, where he has served as chair of the departments of biological sciences and ecology, evolution and marine biology. Author and co-author of myriad publications since 1970, Warner has been the featured speaker at dozens of symposia worldwide and the recipient of numerous honorary appointments at institutions across the nation.
"Bob is enormously generous, and we're thrilled to have him here
interacting with students and collaborating with FSU faculty," Coleman said.