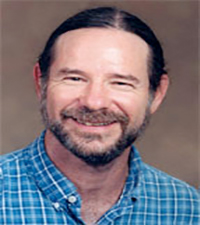 Thanks to old tires, broken glass and yard debris, Leon County's Solid Waste Facility (Landfill) soon will emit less odor, and waste disposal will be more environmentally friendly.
Florida State University oceanography Professor Jeff Chanton and Florida A & M University/FSU College of Engineering Assistant Professor Tarek Abichou plan to recycle the waste materials into landfill covers called bio-filters, which sequester and scrub sulfur gas odors and methane—a potent greenhouse gas—from landfill emissions.
The green collaboration with Leon County Public Works is scheduled to begin in late September and conclude by December 2006.
"We are very excited about this project, which will use one waste product to treat another," said Chanton, FSU's John Widner Winchester Professor of Oceanography and Florida Wildlife Federation's 2005 Conservation Communicator of the Year.
"We'll spread alternating layers of the solid waste materials over the surface of the landfill to act as a habitat for bacteria that will break down noxious compounds," he said. "The area will smell better and heat-trapping methane in the atmosphere will be reduced."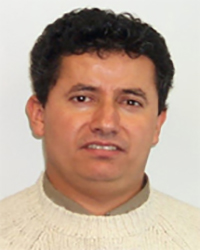 Bio-filter construction will be funded through a 2005-06 grant from the Florida Department of Environmental Protection, one of several awarded annually to help cities and counties increase recycling, reduce solid waste and conserve natural resources.
In fact, the DEP gave the Chanton-Abichou design top scores for innovative use of technology, cost-effectiveness, transferability and community support—earning Leon County one of only seven such awards approved by the Florida Legislature this year.
"Leon County's goal is to be a better neighbor. The DEP grant and partnership with FSU and FAMU will help us do this," said Norm Thomas, director of Leon County Public Works' Solid Waste Management Division. "We are acting locally to have a positive effect globally."
"Our passive bio-filter technology can be implemented at any active or closed landfill and at a very small cost," said Abichou, an assistant professor in the civil and environmental engineering department at the College of Engineering. "Even small communities in the United States and poor countries can utilize our design to reduce greenhouse gas emissions caused by decomposition of their municipal solid waste."
The Leon County Solid Waste Facility is located at 7550 Apalachee Parkway, 4.5 miles east of Capital Circle.