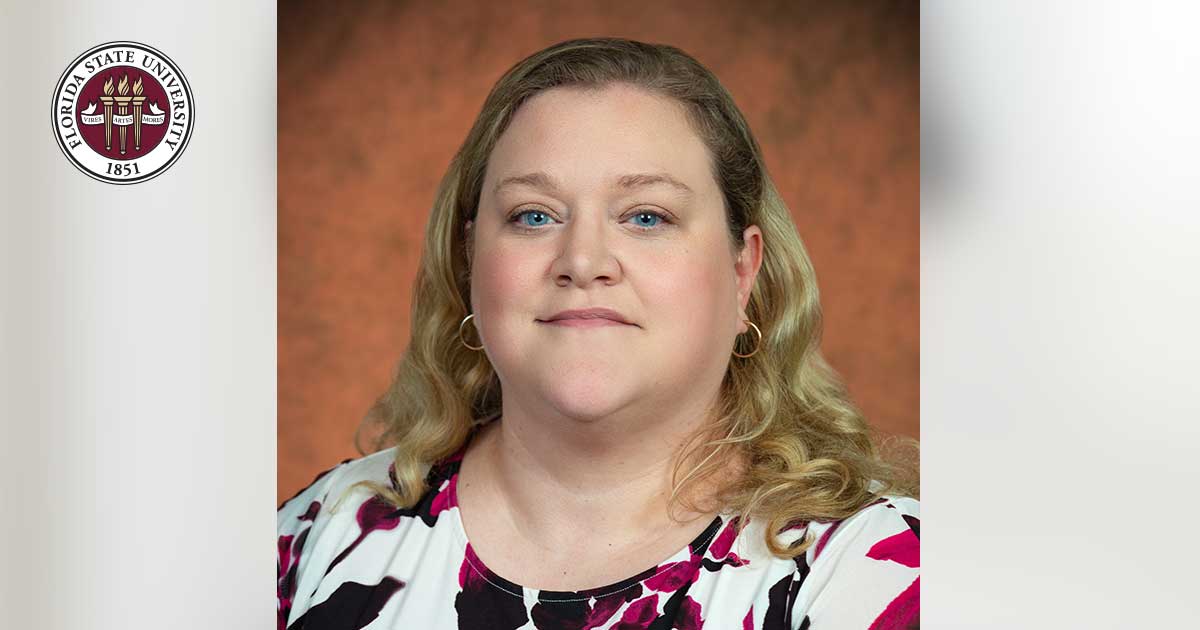 A Florida State University College of Nursing faculty member has been elected as the 2024 president-elect of the Tallahassee Council of Advanced Practice Nurses (CAPN).
CAPN, dedicated to advancing advanced nursing practice in the Tallahassee area, promotes the viability, visibility, and unity of nurses engaged in advanced nursing practice.
"I am honored to serve as the President-Elect for CAPN," said Jennifer Schnippert, a teaching faculty member for the College of Nursing.  "This organization has been a valuable professional resource for me during the early stages of my career. Now, as a faculty member at FSU CON, I am eager to give back and continue to support our local advanced practice nurses. Our students are the next generation of nurse practitioners, so I am delighted to be able to help them grow as nurse practitioners."
Schnippert earned Bachelor of Science in Nursing (BSN) and Doctor of Nursing Practice (DNP) degrees from FSU.
"We are thrilled that Dr. Schnippert has been elected to this esteemed organization," said College of Nursing Assistant Dean of Graduate Programs LeeAnn H. Barfield. "Her dedication and desire to give back to our community are commendable. With her exceptional expertise and leadership, we are confident that CAPN will thrive. We look forward to her outstanding contributions as a representative of our university."
As President-Elect of CAPN, Schnippert will advance nursing practice in the local community, strengthen connections with advanced practice nurses and create opportunities for FSU students. CAPN is integral to the Florida Nurse Practitioner Network, which actively advocates for expanding nurse practitioners' scope of practice. This aligns with FSU CON's mission to provide students a comprehensive education, preparing them for a successful nursing career.
"Dr. Schnippert embodies our commitment to excellence and leadership," said College of Nursing Dean Jing Wang. "Her remarkable journey, from BSN graduate to dedicated DNP faculty at FSU CON, showcases the opportunities our college provides. Her election as CAPN President-Elect aligns with our mission to boldly rise in nursing education, practice and research. Her leadership within CAPN will shape the next generation of advanced practice nurses and nurse leaders, reinforcing our commitment to high-quality health care in the Tallahassee community."
For more information about Schnippert's election and her contributions to the Tallahassee Council of Advanced Practice Nurses, please visit CAPN's website.