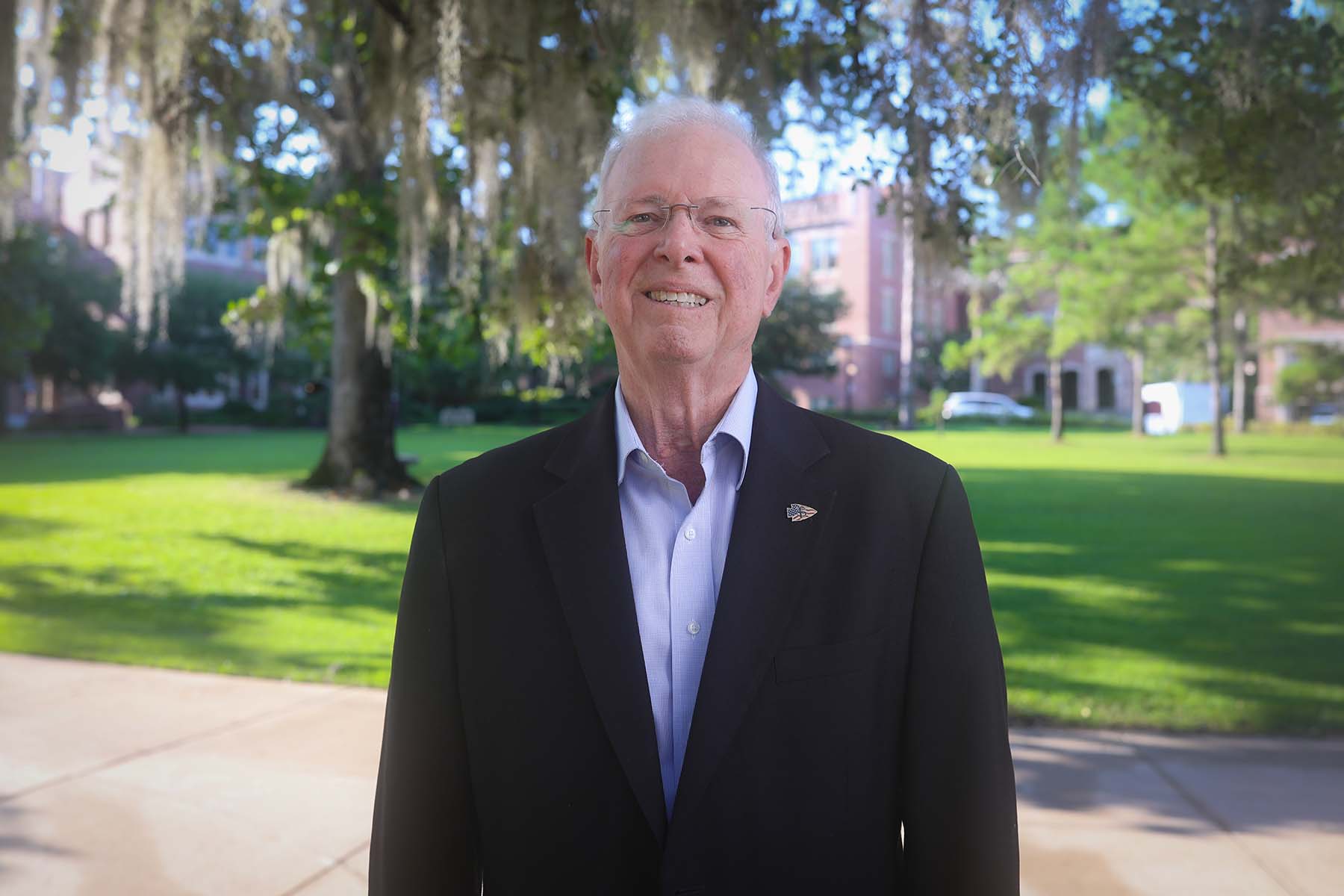 Roughly one of every 36 children is diagnosed with an autism spectrum disorder, or ASD, according to estimates from the Centers for Disease Control's Autism and Developmental Disabilities Monitoring Network.
For more than 20 years, Florida State University's Applied Behavior Analysis Program has been training the next generation of professionals to help children and families living with developmental disabilities, including ASD, to achieve a greater quality of life.
Professor Emeritus Jon Bailey, who joined the FSU Department of Psychology in 1970, helped create the ABA program at FSU's Panama City campus in 1999. Bailey was a graduate student when psychologists were beginning to characterize the field of study known today as applied behavior analysis. Seeing its potential, Bailey dedicated his academic career to this emerging branch of psychology.
In addition to his role as professor emeritus, Bailey is a board-certified behavior analyst, fellow of the Association for Behavior Analysis: International and the American Psychological Association, and creator of ABAEthicsHotline.com, which fields hundreds of ethics questions each month from consumers and behavior analysts around the world.
Today, 350 graduates of FSU's ABA Program are helping families across Florida and the U.S., with the program being ranked No. 1 in the world three times in the last decade by the Behavior Analyst Certification Board.
Bailey answered five questions about the program's beginnings, its impact on children and families, and where it's heading next.
---
What inspired you to found FSU's master's program in Applied Behavior Analysis?
I was on the Board of Directors of the newly created Behavior Analyst Certification Board in 1999 and one item on the agenda was training specialists at the master's level who could become the foundation of a new profession. I approached the psychology department leadership at the time about converting an existing psychology graduate program at FSU Panama City into a master's program in Applied Behavior Analysis. We developed a whole new curriculum to meet Association for Behavior Analysis accreditation requirements and secured approval to launch the program that same year.
How does the ABA program improve quality of life for children and families?
Our students learn special competencies for teaching language and social skills to children on the autism spectrum in the 2- to 4-year-old range. Students are trained, supervised, and practice these techniques over five semesters in their practicum courses and at their assistantship sites. We have seen amazing improvements in the children they work with, and parents are grateful beyond belief often saying, "You gave me my child back." By the time these children are ready for kindergarten many are showing almost no symptoms of autism.
What skills do students learn in the ABA Program? What kinds of careers does the program prepare them for?
The assessment of a child's behaviors is a significant part of this specialized program. In addition, ABA students learn how to perform a functional assessment to determine the best way to approach any maladaptive behaviors and develop a behavior plan to replace those behaviors with socially acceptable responses. The program also trains parents to use these procedures.
Our students are prepared to take the Behavior Analyst Certification Board exam and become Board Certified Behavior Analysts, or BCBAs, when they pass. The job market for BCBAs is hot right now with at least five openings for every candidate. Many students almost immediately become supervisors in clinical agencies widespread across the U.S., supervising Registered Behavior Technicians who work with children with ASD. Our graduates quickly move up in their organizations, becoming clinical directors and eventually company owners or CEOs. Almost all our students have job contracts before graduating, and many go on to complete doctorates and work in university positions.
What would you say makes FSU's ABA Program unique?
The program offers a "brick-and-mortar" curriculum versus many other programs that are online. FSU's practicum training is embedded in the five-semester sequence so when students graduate, they are ready to take premium jobs at prestigious agencies. Our classes are small, and students receive excellent individual attention from professors who are all doctoral-level behavior analysts with years of experience in the field.
What is your hope for the ABA Program over the next decade?
My hope and expectation for the program is it will continue to be one of the elite programs in the U.S. and attract top students who will go on to be leaders in the field and make a difference in the profession and in the lives of the families.
For more information on FSU's ABA Program, visit pc.fsu.edu/aba.