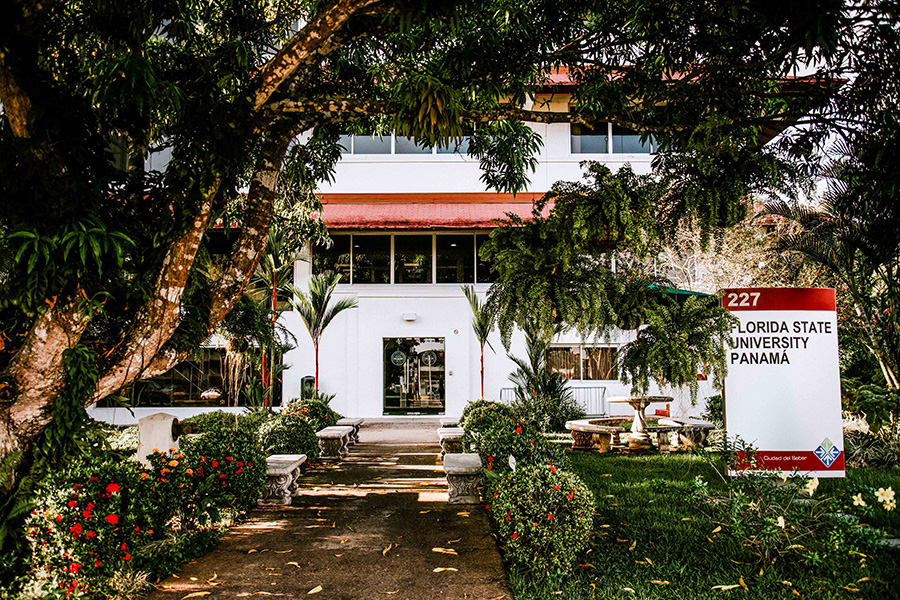 Two faculty members from Florida State University's College of Nursing have been named courtesy research associates of the Gorgas Commemorative Institute for Health Studies (ICGES) in Panama, the nation's lead entity for facilitating and conducting health research.
Frankie Wong, McKenzie Endowed Professor of Health Equity Research in the College of Nursing, and Eugenia Flores Millender, an associate professor in the college, have received recognition from ICGES for their work to promote health equity in the region. Wong is founding director and Millender is co-founder and co-director of FSU's Center of Population Sciences for Health Equity, or C-PSHE.
Wong and Millender's appointments further enhance FSU's ties to Panama, where the university since 1967 has boasted a branch campus that today offers five undergraduate degree programs and one graduate program.
"This recognition is tremendous for our center (C-PSHE) and FSU to continue to build a strong presence in Panama and the global research community," Wong said. "The center looks at diverse populations with diverse issues, and Panama is incredibly diverse not just in culture, but especially socioeconomically."
The appointment is personal for Millender, an Afro-Latina nurse scientist and a member of Panama's indigenous Guna tribe. She was born and raised in Colón, Panama.
Millender emphasized that working with ICGES will elevate FSU's presence and NIH funded-research collaborations in Panama. She called it a fulfilling honor to be a part of it.
"Personally, this is an opportunity for me to come full circle," she said. "Coming from an impoverished community to now being able to connect and bridge gaps in health disparities is an incredible privilege."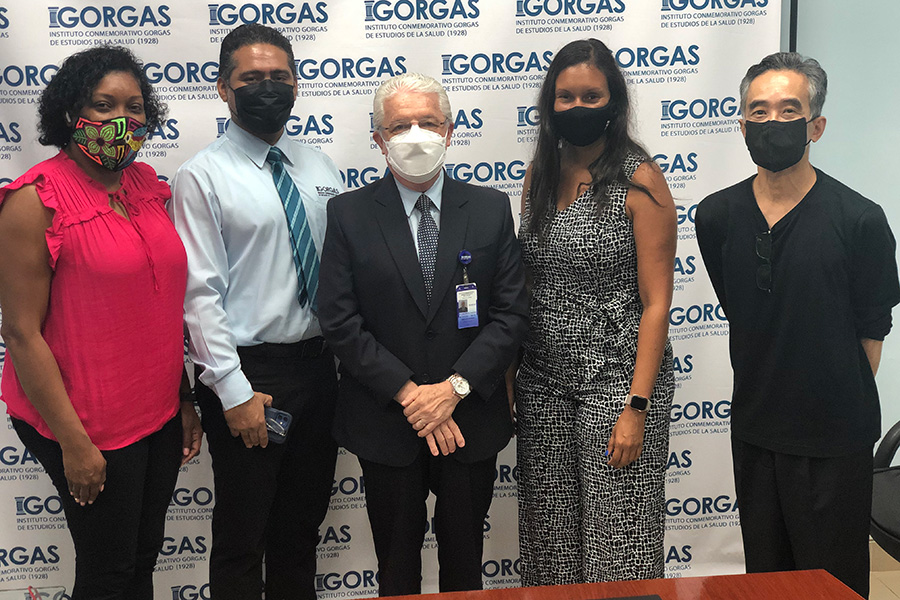 Millender's research focuses on reducing mental health disparities by exploring how socio-cultural stressors and trauma influence transgenerational psychological and physical comorbidities. After her father passed away from pneumonia in 2014, she found herself questioning her life's purpose and how her work could make a difference back home.
She got some clarity in 2017 when FSU recruited her to expand research collaborations in Panama. FSU has been in the region since 1957 and is the second-oldest university in the country.
Millender has since formed collaborations between different researchers and organizations in the region, including ICGES. An executing unit of Panama's Ministry of Health, ICGES is Panama's national entity for developing, conducting and strengthening scientific health research. The ICGES is equivalent to the Centers for Disease Control and Prevention (CDC) in the U.S.
One of the first collaborations between ICGES and the C-PSHE focused on collecting data on mental and sexual health on people passing through the Darién Gap, an imposing obstacle on one of the world's most dangerous migration routes. This data will be used in epigenetic research, which is the study of how behaviors and environment can cause changes that affect the way genes work.
Unlike genetic changes, epigenetic changes are reversible and do not change an individual's DNA sequence, but they can change how the body reads a DNA sequence.
"I am excited to continue to build upon our existing work and collaborate to expand FSU's global reach," Millender said.
Wong is an NIH-funded interdisciplinary researcher primarily focused on racial/ethnic and underserved populations with a history of or current use of alcohol, tobacco, and other drugs and engaging in HIV-related risk practices. He said the ICGES appointment formalizes relationships that will continue to implement and disseminate evidence-based research that addresses population disparities and promotes health equity.
"The appointment by the ICGES allows us to share knowledge and build research infrastructure as we target issues of mental illness, behavioral health and other social determinants of health," he said.
Campus administrators and faculty members at the FSU-Panama campus, where Wong and Millender are visiting courtesy faculty members, have also been instrumental in helping the researchers begin their endeavors in Panama. Rector Carlos Langoni and Vice Rector for Academic Affairs Alexandra Anyfanti have helped Millender and Wong form connections that will aid their research.
Another instrumental collaborator has been Mirella Martinez, a faculty member in the Biological Sciences Department at the FSU-Panama campus. Since 2005, Martinez has taught biological science courses for FSU-Panama's undergraduate programs and has supported many students through her teaching and mentorship.
Students from FSU-Panama who are citizens of a Latin American or Caribbean country can complete their General Education requirements before transferring to the main campus, and they can be eligible for the 2+2 scholarship, which allows them to complete their studies in the main campus of FSU at the in-state tuition rate. In her role at FSU-Panama, Martinez has contributed to these students' preparation for upper-division coursework in the sciences and has provided them with ongoing support and guidance.
Martinez and the researchers hope that the partnership between FSU and ICGES will eventually allow students to travel from the main campus to FSU-Panama for immersive research experiences, and vice-versa.
"This appointment will strengthen, even more, the ties between the FSU main campus and FSU Republic of Panama campus," Martinez said. "It has the potential to open new avenues of partnerships, enable collaborative research among scientists of the two countries in various disciplines, and ultimately connect our students with researchers of the main campus and Panama."