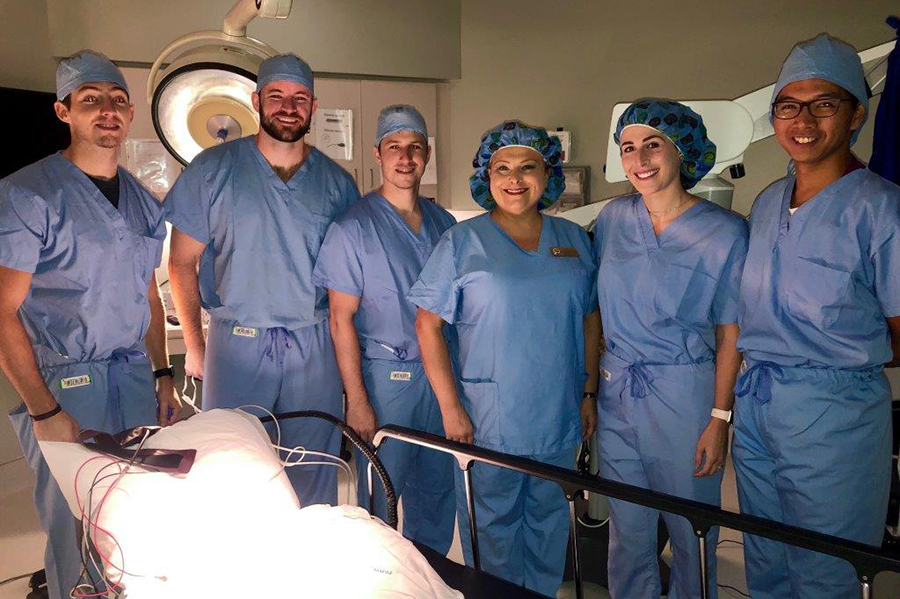 In a letter Tuesday, the directors of the Council on Accreditation of Nurse Anesthesia Education Programs (COA) approved the reaccreditation for FSU Panama City's graduate program in Nurse Anesthesia for a 10-year period, the maximum a university can achieve.
Initially accredited in 2015, the program began at the master's level. In July 2020, the State University System of Florida Board of Governors approved the Doctor of Nurse Anesthesia Practice (DNAP) degree, which COA reviewed in fall 2020 and granted final approval in January 2021. It is the first doctoral degree program offered at FSU Panama City, with 30 students already engaged in learning this summer.
"Receiving the maximum 10-year accreditation demonstrates that FSU Panama City provides a top-tier education and learning environment to future nurse anesthetists," said FSU Panama City Dean Randy Hanna. "We couldn't be prouder of this program and the faculty who work so hard to create an exceptional education for these students."
According to COA, accreditation provides quality assurance in educational preparation with the ultimate goal of improving nurse anesthesia education and practice. Programs are reviewed and evaluated on multiple levels based upon an established set of policies and standards. The 10-year accreditation signifies a high-performing university and program.
"This is the result of strong leadership and the faculty's dedication to the students and the program," said FSU Associate Vice President for Academic Affairs and Accreditation Liaison Ruth Storm. "This is very good news and certainly a testament to a lot of hard work and effort. This program continues to strengthen and grow."
"This is a great story of accomplishment and professionalism," said Provost Sally McRorie.
According to Program Administrator Stacey VanDyke, The FSU DNAP program is a highly competitive program that emphasizes leadership and using research to implement best practices. The degree requirements culminate in a scholarly inquiry project for each doctoral candidate.
"The faculty and administration have worked diligently to ensure the nurse anesthesia program meets the highest standards and to make sure our graduates leave with the independent skills and knowledge necessary to enter the critical workforce day one," VanDyke said. "I could not be any more elated with this decision."
For more information on the nurse anesthesia program, contact Stacey VanDyke, DNP, CRNA at 850-770-2100; svandyke@pc.fsu.edu.