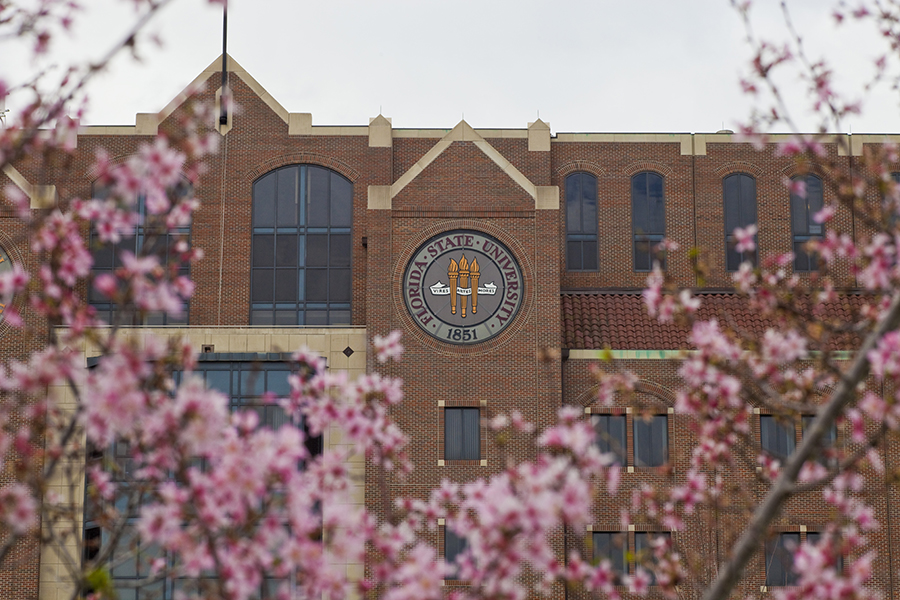 A team from Florida State University's College of Social Work has received a $200,000 grant to develop a new evidence-based curriculum related to substance use disorders. 
The FSU Center for the Study and Promotion of Communities, Families, and Children (CFC Center) based at the Florida State University College of Social Work received a 2020 Expansion of Practitioner Education grant from the Substance Abuse and Mental Health Services Administration (SAMHSA).  
The goal of the two-year grant is to develop an evidence-based new curriculum on substance use disorders (SUDs) for Bachelor of Social Work and Master of Social Work programs across Florida. 
"I am very excited about this federal award that will allow us to significantly expand the work of the consortium," said Jim Clark, dean and professor of the FSU College of Social Work. "All of our partners are working hard to develop a state-of-the-science curriculum that will help our graduates effectively serve people struggling with addiction and other substance use disorders. Florida State has a strong commitment to meaningfully respond to the immense suffering caused by the opioid epidemic in our state and nation." 
The need for a substance use disorder curriculum arises as the U.S. faces an opioid epidemic and a rise in substance use and abuse across a multitude of populations. 
A national study of accredited social work programs indicated that fewer than 15 percent of graduate programs offer a specialization in substance use disorders and fewer than 5 percent of graduate and undergraduate programs offer a required SUDs course. This trend indicates that social work programs need improved curriculum to meet workforce requirements related to substance use issues. 
The CFC Center will coordinate the curriculum development in partnership with the Florida Higher Education and Substance Use Consortium (Florida Consortium), a collaboration among 11 Florida colleges and universities with social work programs. The CFC Center created the Florida Consortium in November 2019 to facilitate statewide cooperation on the issue. 
"The number of individuals, families and communities experiencing substance use disorders require a response — the Florida Consortium members are working together to create and enhance educational content for social work students to strengthen the workforce," CFC Center Director Ellen Piekalkiewicz said. 
The basic requirements for the new curriculum comprise 15 key content areas ranging from the concepts of SUDs, screening, assessment, the application of evidence-based practices in treatment and recovery, cultural competency in SUD services, ethics, prevention and clinical supervision. 
FSU and the other universities belonging to the Florida Consortium will be able to integrate these curriculum content areas into core courses while also developing elective courses dedicated to SUDs. 
The curriculum also addresses population-specific competencies for groups including the elderly, individuals experiencing homelessness, pregnant women, child welfare, members veterans and adolescents. 
Piekalkiewicz will manage the grant as project director and principal investigator (PI) with support of FSU College of Social Work faculty members Jane Dwyer Lee, Craig Stanley, Carol Edwards and Tanya Renn.