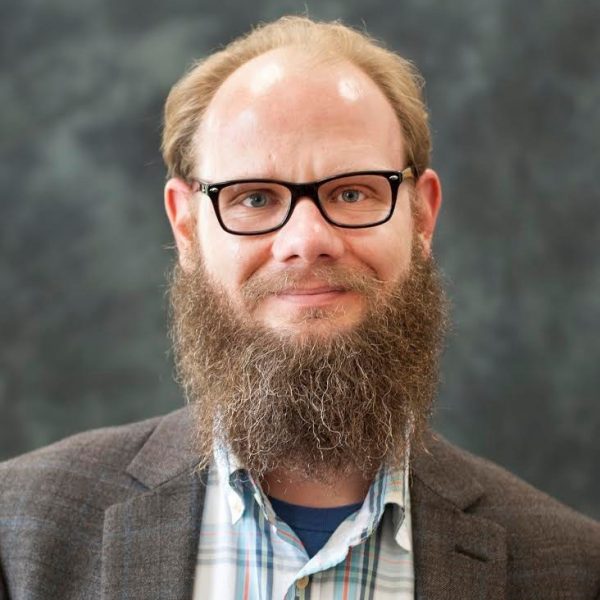 A Florida State University psychology professor is leading a team of researchers who have received a $4.6 million grant from the National Institute on Disability, Independent Living, and Rehabilitation Research to establish a center aimed at developing technologies to improve the lives of older adults.
Walter Boot, professor in FSU's Department of Psychology and a faculty affiliate of the Institute for Successful Longevity, is heading up the group of researchers from FSU, the University of Illinois and Weill Cornell Medicine who will launch ENHANCE (Enhancing Neurocognitive Health, Abilities, Networks, & Community Engagement). The research center will focus on older adults living with cognitive impairment, including mild cognitive impairment and traumatic brain injury.
"As the number of older adults in America increases dramatically over the next few decades, so will the number of older adults living with cognitive impairment," Boot said. "Cognitive impairment can have many causes, including traumatic brain injury and stroke. Our new center strives to develop new, cutting-edge technologies to help older adults with cognitive impairment live independently and continue to meaningfully engage with their community."
The objectives of the ENHANCE center are to:
Understand the challenges older adults with cognitive impairment encounter with daily activities, how these vary according to type of cognitive impairment and needed areas of and preferences for support.
Identify, develop and evaluate potential technology solutions.
Disseminate findings to multiple stakeholders.
Advance new knowledge in the aging, cognitive disability and technology space.
"Our center includes research projects that will uncover the needs and challenges faced by older adults living with cognitive impairment and those who care for them, and development projects that will engineer adaptive and personalized technology solutions," Boot said. "A one-size-fits-all approach can't work because of the varying needs of individuals and how those needs change with time."
Boot will co-direct the center with Sara J. Czaja, Ph.D., professor of gerontology at Weill Cornell Medicine. Wendy A. Rogers, Ph.D., director of the Human Factors & Aging Laboratory at the University of Illinois, is also part of the center's research team.
"This is a truly interdisciplinary effort," Boot said. "To solve these challenges, psychologists, clinicians and engineers all need to be involved. Across all three sites of the ENHANCE center, we've been able to build a team with all of the skills to tackle these difficult problems."
ENHANCE is part of a network of Rehabilitation Engineering Research Centers supported by the national institute. The centers conduct advanced engineering research and development of innovative technologies designed to solve particular rehabilitation problems or remove environmental barriers.
The Rehabilitation Engineering Research Centers also demonstrate and evaluate technologies, facilitate changes to service delivery systems and stimulate the production and distribution of equipment in the private sector. In addition, the centers provide training opportunities to enable individuals, including individuals with disabilities, to become researchers and practitioners of rehabilitation technology.
The ENHANCE center is Boot's second major research award this year. In August, the National Institute on Aging awarded Boot a $2.9 million grant to investigate early detection and treatment of age-related cognitive decline and dementia.