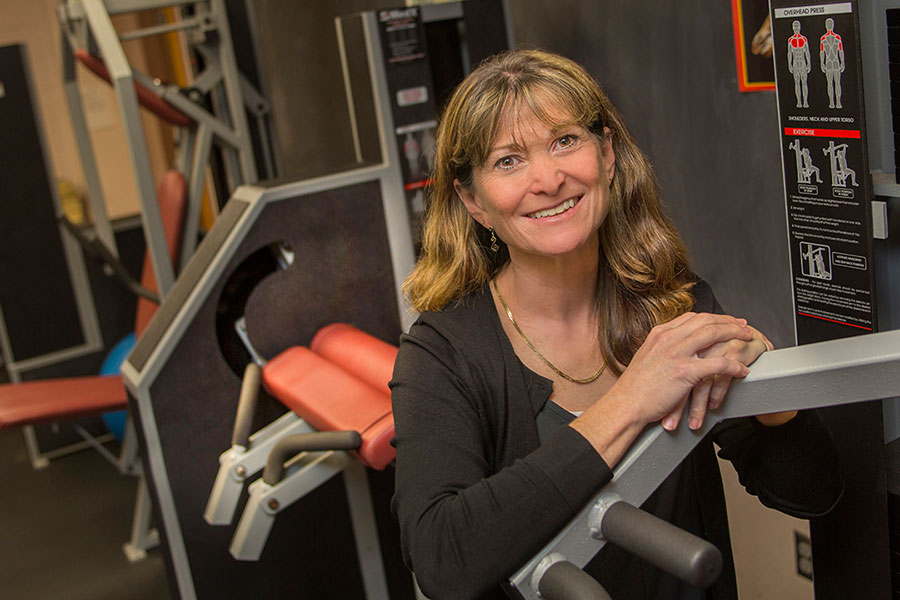 New research by a Florida State University professor found that regular strength training can help breast cancer survivors avoid developing swelling in the arms and chest area, a common side effect of cancer treatment.
The study, published in the journal Supportive Care in Cancer, found that weightlifting can help women recovering from cancer treatment and avoid a side effect — called lymphedema — and also potentially reverse this type of swelling.
"At one time, women were told they shouldn't do upper body activities after surgery and treatment because doctors thought it could actually cause swelling to become worse," said FSU Professor of Exercise Science Lynn Panton. "But we're finding that strength training can really help women recover from treatment and help prevent and reduce this swelling."
Lymphedema occurs when a person's lymphatic symptom is impaired. Often, women who have breast cancer surgery have their lymph nodes removed as part of the procedure. Without the lymph nodes, it is sometimes difficult for the body to drain a fluid that can build up in parts of the body. 
"Activity facilitates blood flow, so we thought this type of training would likely help women," Panton said.
Women are often very weak after breast cancer treatment. Women traditionally lose bone density and muscle mass as they age, and chemotherapy and radiation can speed up that process. Although doctors may clear them to return to traditional activities, weightlifting traditionally isn't prescribed as a suggested activity to help ward off swelling.
As of 2015, there are more than 2.9 million breast cancer survivors in the United States, according to an American Cancer Society report.
Panton and her students took 27 women through full body workouts at moderate intensity twice per week. The workouts were individualized to the women based on their abilities.
The women were checked every two weeks to ensure they weren't experiencing pain or swelling.
Of the 27 women, three saw a reduction in swelling and the others saw no swelling develop at all. Anecdotally, many of the women also reported that they were better able to perform everyday tasks such as opening jars or picking up grandchildren.
Panton said they are following up on this study with work looking at functional strength training and yoga to see how it affects survivors' body fat, bone health, fitness level and quality of life. They are currently recruiting participants. Interested parties can contact Panton's doctoral student Ashley Artese at ala13b@my.fsu.edu.
Panton's co-authors on the study are FSU Associate Professor of Exercise Science Jeong-Su Kim and Emily Simonavice from Georgia College and State University.