The Florida State University College of Nursing will recognize five graduates, one faculty member and one student when it presents the 2016 Distinguished Graduate, DAISY Faculty and DAISY Student-in Training Award winners at a ceremony Oct. 14.
The College of Nursing's Distinguished Graduate Award, established six years ago, provides an opportunity for recognizing and celebrating its alumni's outstanding contributions to the health care of patients through nursing care, research and the demonstration of the ethics and values of the nursing profession.
The DAISY Faculty Award provides colleges/schools of nursing with a national recognition program to demonstrate appreciation to nursing faculty for their commitment and inspirational influence on students.
The DAISY-in Training Award is a newly established award designed to recognize and celebrate nursing students who exemplify the delivery of clinical care in an extraordinary and compassionate way to patients and their families.
Each year, award recipients are nominated by their peers and selected by the College of Nursing's Alumni Council and faculty.
The 2016 award winners are: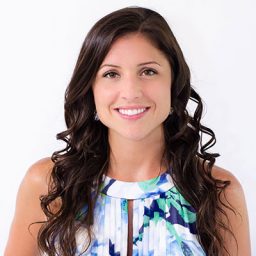 Distinguished Graduate Recent Alumni – Practitioner
Amber Hopcroft, BSN, RNC-OB, will receive her DNP with specialization as a certified nurse midwife in December 2016. She is presently an RNC-OB employed at Winnie Palmer Hospital for Women & Babies in Orlando, Fla., and has been working as a labor and delivery nurse at that facility since 2012. Prior to that, Hopcroft worked in the Labor and Delivery unit at St. Presbyterian/St. Luke's Medical Center in Denver, Colo., her first job as a registered nurse after graduating cum laude from Florida State University in May 2009. After working in Labor and Delivery, and struggling with infertility, Hopcroft discovered that she wanted to take her nursing career to an advanced level as a primary healthcare provider for women. After receiving her doctoral degree, she plans to work full time as a certified nurse-midwife hospitalist with a high-volume OB/GYN practice in Orlando.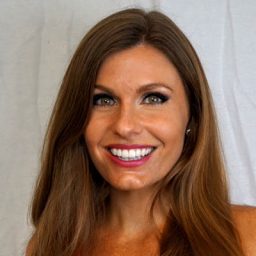 Distinguished Graduate Recent Alumni – Community Service
Mykal O'Shea, APRN, FNP-BC is a native Floridian from Clearwater and a graduate of Florida State University. In 2009, she earned her Bachelor of Science in Nursing from FSU's College of Nursing and went on to receive her Master of Science in Nursing (Family Nurse Practitioner specialty with focus on Pediatrics) from Duke University in Durham, N.C. After graduation as an FNP, Mykal worked as a Pediatric Nurse Practitioner in a busy primary pediatric care clinic in Florida. This clinic served a diverse population with varying socioeconomic statuses and ethnicities. This solidified her love and passion for pediatrics and serving those in need. In 2013, she moved to Houston, Texas, where she joined Legacy Community Health, a large Federally Qualified Health Center providing care for the underserved populations of Houston.  She serves as the director of an innovative large School Based Health Care program, bringing affordable, high quality primary healthcare access to children in charter schools across Houston. Currently, her program consists of 11 full-service clinics staffed by nurse practitioners across greater Houston. The clinics remove barriers to care for children and adolescence.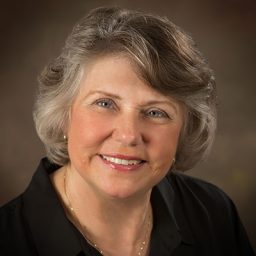 Distinguished Graduate – Practitioner
Julie K. Holt, ARNP-c has clearly demonstrated outstanding achievement in many areas of nursing during her 44-year career — medical-surgical nursing, emergency room nursing, emergency room nursing management, internal medicine advanced practice nursing, gynecology advanced practice nursing, urology advanced practice nursing, advanced practice nursing preceptor, medical practice preceptor, community nursing educator, community nursing volunteer, nursing researcher, nursing consultant and professional nursing leader. Holt has been strongly committed to the nursing profession and to the continued enhancement of her own professional growth throughout her distinguished career. While working as an emergency room nurse in the early 1970s she was selected for a new federally-funded program to create more highly trained nurses. Courses were offered in the Program in Medical Science (PIMS) which later became the FSU College of Medicine. She finished the program and became an Advanced Registered Nurse Practitioner (ARNP). She was the first nurse practitioner to be granted privileges at Tallahassee Memorial Hospital. She is certified in Adult Primary Care and has taken advantage of numerous opportunities to increase her skills and knowledge — always in the interest of better care for her patients. Holt has clearly earned the respect of her peers and made significant contributions to the field of nursing and to the betterment of her community. She has received the Nursing Excellence Award/Nurse Practitioner and was a founder of the Tallahassee Chapter of the Council of Advanced Practice Nurses, where she has been elected to many leadership roles, including president, by her peers.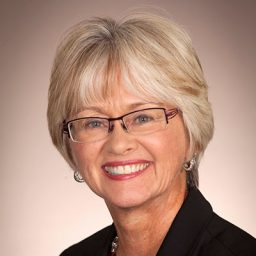 Distinguished Graduate – Educator
Sandra B. Dunbar (BSN '72), PHD, RN, FAAN, FAHA, FPCNA is the Associate Dean of Academic Advancement and the Charles Howard Candler Professor of Cardiovascular Nursing at the Emory University's Nell Hodgson Woodruff School of Nursing in Atlanta, Ga. As a nurse educator, she has taught at multiple universities across all programs including BSN, leading a Master's Critical Care Nursing Program, and serving as director of the Ph.D. in Nursing program at Emory University. She is director of a T32 Institutional training program for pre- and post-doctoral trainees. She has focused her program of research on improving outcomes for complex cardiovascular patients and their families and has conducted NIH, AHA and other funded clinical trials that developed and tested interventions to improve self-care and quality of life and reduce cardiovascular risk, psychosocial distress and health resource use. Her leadership has benefited several professional nursing organizations in that she has served as chair of the Council of Cardiovascular and Stroke Nursing of the American Heart Association (AHA), chair of the Nursing Council of the Heart Failure Society of America, president of the American Association of Critical Care Nurses and is on the Board of Directors of the Preventive Cardiovascular Nursing Association (PCNA). She holds fellowships in the AHA, the American Academy of Nursing and PCNA. She has published widely in nursing and interdisciplinary journals and has presented her work at local, national and international scientific meetings. An avid Seminole supporter, she has served on the National Alumni Board of Directors for Florida State University.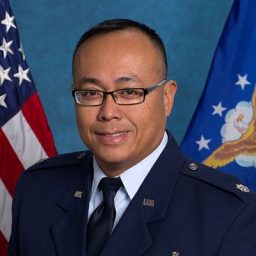 Distinguished Graduate – Government Service
Stephen E. Sapiera (BSN '93), Lt. Col., USAF, NC is the Chief Nurse and Group Patient Advocate at the 412th Medical Group, Edwards Air Force Base, Calif. He directs nursing services for 59 nursing personnel across three squadrons in support of 61,000 patient visits per year. He serves as the subject matter expert with primary functional authority, responsibility and accountability for nursing practice standards for the Edwards Air Force Base empaneled population. Lt Col Sapiera ensures competency of nursing service personnel and has oversight of Group Education and Training, customer service, TeamSTEPPs and the Continuous Process Improvement program. Lt. Col. Sapiera is a graduate of the Florida State University School of Nursing and was commissioned through the Reserve Officer Training Corps. He is board certified in ambulatory care nursing and has a Master's Degree in Military Operational Arts and Science from the Air University. Prior to his current assignment, he was a Senior Program Manager, Education and Training (E&T) Division, at the Air Force Medical Operation Agency at Joint Base San Antonio where he provided E&T direction for 75 Military Treatment Facilities and four Aeromedical Evacuation Squadrons. He managed three Air Force Medical Service (AFMS) level contracts and was the AFMS Superuser for Mosby's Skills. Lt. Col. Sapiera has deployed two tours to a Contingency Aeromedical Evacuation Facility in support of Operation ENDURING FREEDOM and has deployed aboard the U.S. Naval Hospital Ship, USNS Mercy, in support of PACIFIC PARTNERSHIP 2008.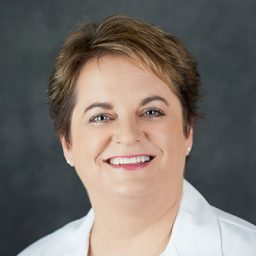 DAISY Faculty Award
Stacy Wheeler, a registered nurse in Georgia and Florida, currently divides her professional time between two passions: helping her patients and instructing nursing students. Wheeler is a nurse in the Emergency Department at John D. Archbold Memorial Hospital in Thomasville. There she takes care of a variety of patients. She considers this her "fun job" and strives to be the "best part of the worst day of someone's life." Courses she teaches include Advanced Cardiac Life Support, Trauma Nursing Core Course and Emergency Nurse Pediatrics Course. She states that her need to help improve patient outcomes is the driving force behind her professional accomplishments. When Wheeler is not working in the Emergency Department, she is fulling her duties either as a clinical instructor at Darton State College or as an adjunct faculty member at Florida State University. She loves her students and is as thrilled as they are when the "light bulb comes on." Teaching energizes Wheeler, and she believes makes her a better nurse. Besides her professional life, Wheeler is on the board of directors for the Thomasville Music and Drama Troupe, the treasurer for The Woods Club and a volunteer for an animal rescue organization. She lives with her husband, teenage daughter and four rescue dogs and spends what little spare time she has reading and enjoying the beautiful mountains of North Carolina.
DAISY in Training Award
Kelli Welhaf, is an outgoing, enthusiastic, clinically competent and overall extremely compassionate student. She came to Florida State University as a freshman in 2013 and began her journey with the College of Nursing in the fall of 2015. As a freshman, Welhaf was inducted into the Phi Eta Sigma honor society, and as a sophomore, became a member of the Florida State University cheerleading program. She has since gotten the opportunity to be a leader for the university, participate in community service events, and cheer for sports such as football, volleyball and basketball. Being accepted to the College of Nursing at Florida State was the beginning of her journey to becoming a nurse and she was beyond excited. Welhalf is currently a third semester senior nursing student and has maintained a 3.6 GPA. As a senior in the nursing program, she will be inducted into Sigma Theta Tau International, a global honor society of nursing. She has known since high school that nursing was her passion and future goal. Upon graduation, she hopes to move to Atlanta and work in a Labor and Delivery or NICU unit.