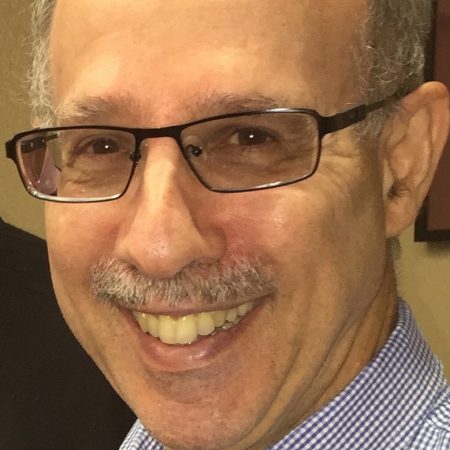 A division of the American Psychological Association has honored Neil Charness, director of Florida State University's Institute for Successful Longevity, for outstanding achievements and contributions in the field of applied experimental and engineering psychology.
Division 21 (Applied Experimental and Engineering Psychology) of the association, the nation's largest professional and scientific organization of psychologists, honored Charness with its Franklin V. Taylor Award.
"I am humbled by this recognition from my colleagues in psychology research," said Charness, the William G. Chase Professor of Psychology at FSU. "My work is in a field of study, successful longevity, that is of growing importance to all of us, and this award is also a tribute to the many undergraduate and graduate students, postdocs, and colleagues who have worked on applied projects with me over the years.
As an award honoree, Charness will give an address in August 2017 to the Division of Applied Experimental and Engineering Psychology at APA's annual convention in Washington.
"Professor Charness' award reflects a career of dedication to research of the highest quality and of a record of achievement, year after year," said Janet Kistner, FSU's vice president for Faculty Development and Advancement. "His success is indicative of the strength of the faculty at Florida State University."
Charness has an extensive record of research and publications, with more than 160 articles, books and book chapters. He has served on the editorial boards of a number of journals on psychology and aging including the Journal of Experimental Psychology: Applied.
His work focuses on understanding aging and technology use, sign perception and comprehension by aging pedestrians and drivers, development and maintenance of expertise across the lifespan, and understanding individual and environmental determinants of work performance.
His current research includes the CREATE IV project, funded by the National Institute on Aging, which works to ensure older adults can successfully use technology; and aging driver and pedestrian safety research for the Florida Department of Transportation's Safe Mobility for Life program.
Other recent projects have included a National Institute on Aging-funded SBIR with AFrame Digital (Aging Surveys II), and the PETZ project with Hogeschool Utrecht, the Netherlands.
In addition to his roles as professor of psychology and director of the Institute for Successful Longevity, Charness also is associate director of the University Transportation Center on Accessibility and Safety for an Aging Population.
Charness joined FSU's psychology department in 1994 after being a visiting scientist at the Max Planck Institute for Human Development and Education, in Berlin. Previously he was a professor in the Department of Health Sciences and Gerontology at the University of Waterloo.
A native of Montreal, Charness studied at McGill University and earned his doctorate at Carnegie Mellon University.
"Neil is an outstanding researcher, and I am so glad that he is receiving this recognition from APA," said Jeanette Taylor, chair of the FSU Department of Psychology. "His achievements in research are rivaled only by his accomplishments in bringing psychological research to broader audiences through major initiatives like the Institute for Successful Longevity. As such, I think he's the perfect choice for the Franklin V. Taylor Award."