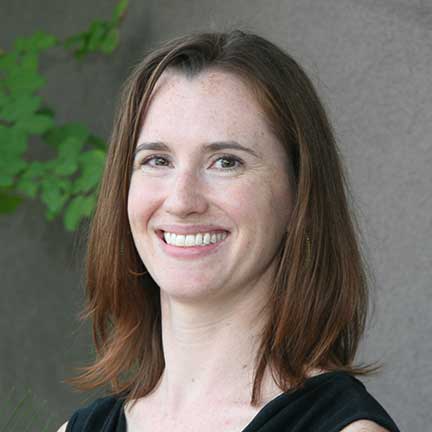 Researchers at Florida State University have received a $3.5 million federal grant to test the effectiveness of several interventions to improve language and literacy skills of children who are using cochlear implants.
Erin Ingvalson, an assistant professor in FSU's School of Communication Science and Disorders, is the project director for the four-year grant awarded by the U.S. Department of Education's Institute of Education Sciences.
"Cochlear implants have given children who are born deaf access to sound, but they still lag behind their peers with normal hearing on measures of language and literacy," Ingvalson said. "Our goal for this study is to find out if an effective way to improve language and literacy outcomes for children who use cochlear implants is to train them on foundational skills that support language and literacy development."
The research team includes Christopher Schatschneider, professor of psychology at Florida State, and Megan Roberts, an assistant professor of communication sciences and disorders at Northwestern University.
The team will work with children ages 5 to 7 from Florida and the Chicago area.
After researchers establish a baseline of the children's language and literacy, they will train them for eight weeks using interventions focused on improving phonological awareness, working memory, or a combination of the two. Children will be tested again on their language and literacy performance immediately after the eight-week training, and then again in six months.
A cochlear implant is a small, complex electronic device that can help to provide a sense of sound to a person who is profoundly deaf or severely hard-of-hearing. One part of the implant is surgically placed under the skin, while a second part sits externally behind the ear. The device allows sound to bypass damaged portions of the ear and directly stimulate the auditory nerve.
Cochlear implants are different than hearing aids, which amplify sounds, and are used only after a patient's hearing is no longer helped by those devices. Implant candidates must be at least one year of age and meet certain criteria set by the Food & Drug Administration to undergo the procedure.