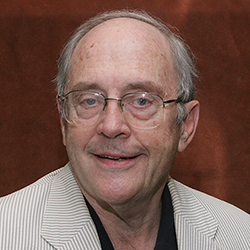 Three Florida State University researchers studying the evolution and implementation of the Affordable Care Act (ACA) in Florida will release their findings at a forum at the National Press Club in Washington, D.C., Monday, Aug. 25.
Professors Robert Crew, Carol Weissert and William Weissert, all faculty members in the College of Social Sciences and Public Policy's Department of Political Science, are part of a 35-state ACA implementation project of the Rockefeller Institute of Government of the State University of New York, the Brookings Institution and the Fels Institute of Government.
West Virginia University and the GOVERNING Institute, a new initiative focused on state and local government performance, innovation, leadership and citizen engagement, also sponsor the forum.
As project field researchers, the Florida team will provide a state perspective on the ACA. Like many of the states in the network, Florida has not yet not agreed to expand Medicaid or establish its own health care exchange, so the study expands beyond simply checking off mandated implementation tasks.
The team has been tracking how Florida's political and administrative leaders and institutions respond to this initiative as it unfolds locally and nationally, relative to shifts in demographics, employer benefits, health care costs and other factors.
Crew will present the FSU researchers' report at the forum, which will also feature an overview of the implementation project, particularly as it relates to Southern states, as well as individual reports from Texas, Kentucky, Alabama, South Carolina and West Virginia.
Like the other researchers in the project, the Florida State scholars are recognized experts in public management, health policy and politics in the state. In addition to their faculty positions in political science, each holds other notable posts within the university.Carol Weissert is the LeRoy Collins Eminent Scholar and director of the Collins Institute. Crew is the associate dean of the College of Social Sciences and Public Policy and director of the Master in Applied American Politics and Policy program. William Weissert is the director of the Master in Public Health program.
A panel of experts from key institutes and policy think tanks, such as the Rockefeller Institute and the Heritage Foundation, will consider the issues raised by the reports and will discuss how reactions to the ACA in the Southern states affect overall progress in implementing national health care reform.