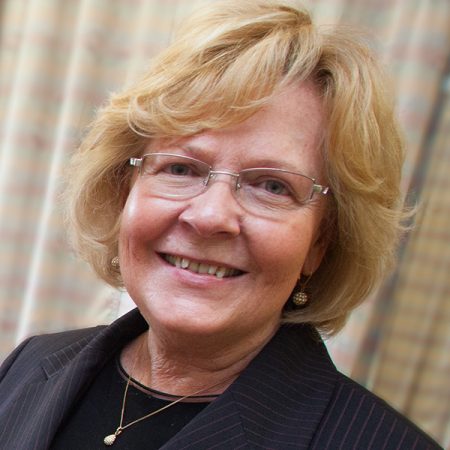 Since she arrived on campus in December, Judith McFetridge-Durdle, the College of Nursing's new dean, has made it her top priority to acquaint herself with faculty, staff and the community to keep the college moving forward.
"We've had our very first meeting of the Community Advisory Board, which will help us build and strengthen community partnerships," she said.
The board, which will meet quarterly, includes key stakeholders from Tallahassee Memorial Health Care, Capital Regional Medical Center, Capital Health Plan, Tallahassee Community College, Chipola College and Florida A&M University.
A new strategic plan for the college also is in the works. McFetridge-Durdle will include faculty and some community stakeholders in an upcoming visioning exercise that will map a course for the next five years.
"As part of this visioning program, I am very interested in exploring the option or possibility of a Ph.D. in Nursing program," she said.
Such a program would increase the college's research capacity, heighten its national profile and make it easier to recruit research-intensive faculty members.
Another priority for McFetridge-Durdle is to thoroughly evaluate the college's programs with an eye toward building upon successes.
"We have a very strong Doctor of Nursing Practice (DNP) program with a family nurse practitioner emphasis," she said. "We want to expand our enrollment numbers, so we're going to have to find some creative ways of finding clinical experiences for our students."
McFetridge-Durdle plans to explore new collaborations with the faculty of the College of Medicine, including placement options for DNP students, interprofessional education and faculty practice.
With her own extensive background in nursing education and practice at universities and hospitals in the United States and Canada, including her most recent job as dean and professor at the Memorial University of Newfoundland and Labrador School of Nursing in Canada, McFetridge-Durdle praised the college's faculty and staff for their work in building a reputation for excellence in nursing education.
"We have an excellent faculty," she said. "They are well prepared as experts in nursing education and as experts in practice. We have a healthy complement of faculty who are prepared at the master's and Doctor of Nursing Practice level. Many of them are nurse practitioners with a doctoral degree.
"This is very helpful not only in terms of teaching in undergraduate and graduate programs, but of providing leadership around the state in terms of nurse practitioner practice and changes in health policy that would help Florida meet the needs of those less fortunate," she said.
McFetridge-Durdle also praised the staff as the backbone of the college, a group that works well with faculty members and students.
In January, U.S. News & World Report ranked the college's online Master of Science in Nursing program at No. 6 among public universities and, in a tie with five other schools, No. 10 among public and private universities. The ranking was a pleasant surprise for the new dean.
"It was very exciting," she said. "Our ranking as far as student services and technology was No. 1 in the nation."
The college has offered the 35-credit-hour online Master of Science in Nursing program since 2005 and, to date, 163 nurses have graduated. Ten students are currently enrolled and eight students will graduate in May.
McFetridge-Durdle, a registered nurse who earned a Ph.D. in nursing at the University of Florida, has more than 22 years of experience in nursing education that includes teaching cardiovascular nursing and cardiovascular nurse practitioner education at Dalhousie University, Duke University, the University of Florida, and the University of North Florida.