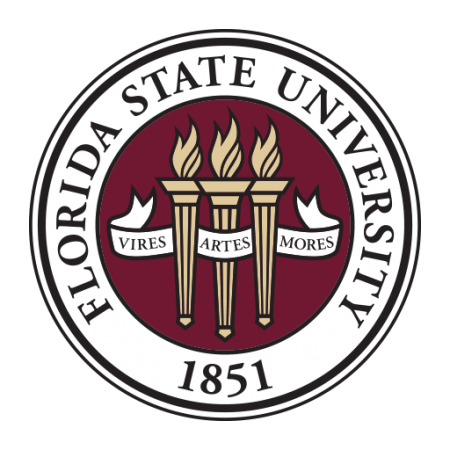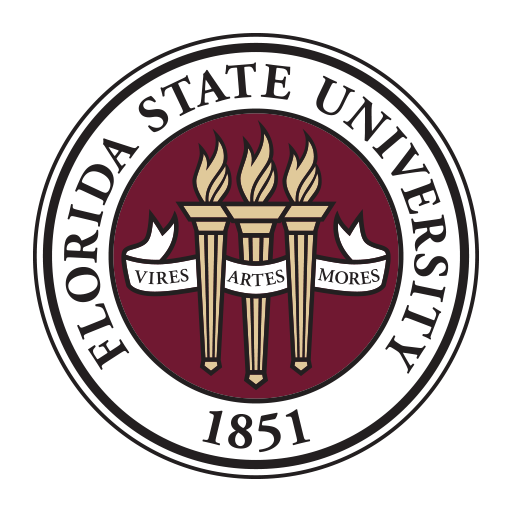 Lola, Stryker and Bogey aren't your regular gym rats.
In fact, they're dogs.
But three times a week, they're breaking a sweat with Florida State University doctoral students Ashley Artese and Brandon Grubbs, and residents of the Westminster Oaks Retirement Community in Tallahassee.
Artese and Grubbs designed the exercise program under the direction of Associate Professor of Exercise Science Lynn Panton and Associate Professor of Nursing Karla Schmitt as part of a study to look at whether exercising with dogs can lead to better health outcomes.
"Between each exercise, we try to leave a little bit of time so people can pet the dogs and talk to the handlers," said Artese, a first-year doctoral student in exercise science.
Volunteers for the study at Westminster Oaks were split into two groups of seven. One exercises with dogs trained by Tallahassee Memorial Hospital's pet therapy program. The other group exercises without them.
Asked Schmitt: "Is it the contact with the animal that is the value? Or, the working and contact with the group?"
At the beginning of the six-week program, researchers took some basic measurements of the participants, which will be repeated at the end. They're looking at blood pressure, mood, physical ability and whether participants stuck with the program.
Three times a week, Artese and Grubbs take both groups through an exercise program. Walking around the room, biceps curls with light dumb bells and resistance band stretching are all a part of the routine.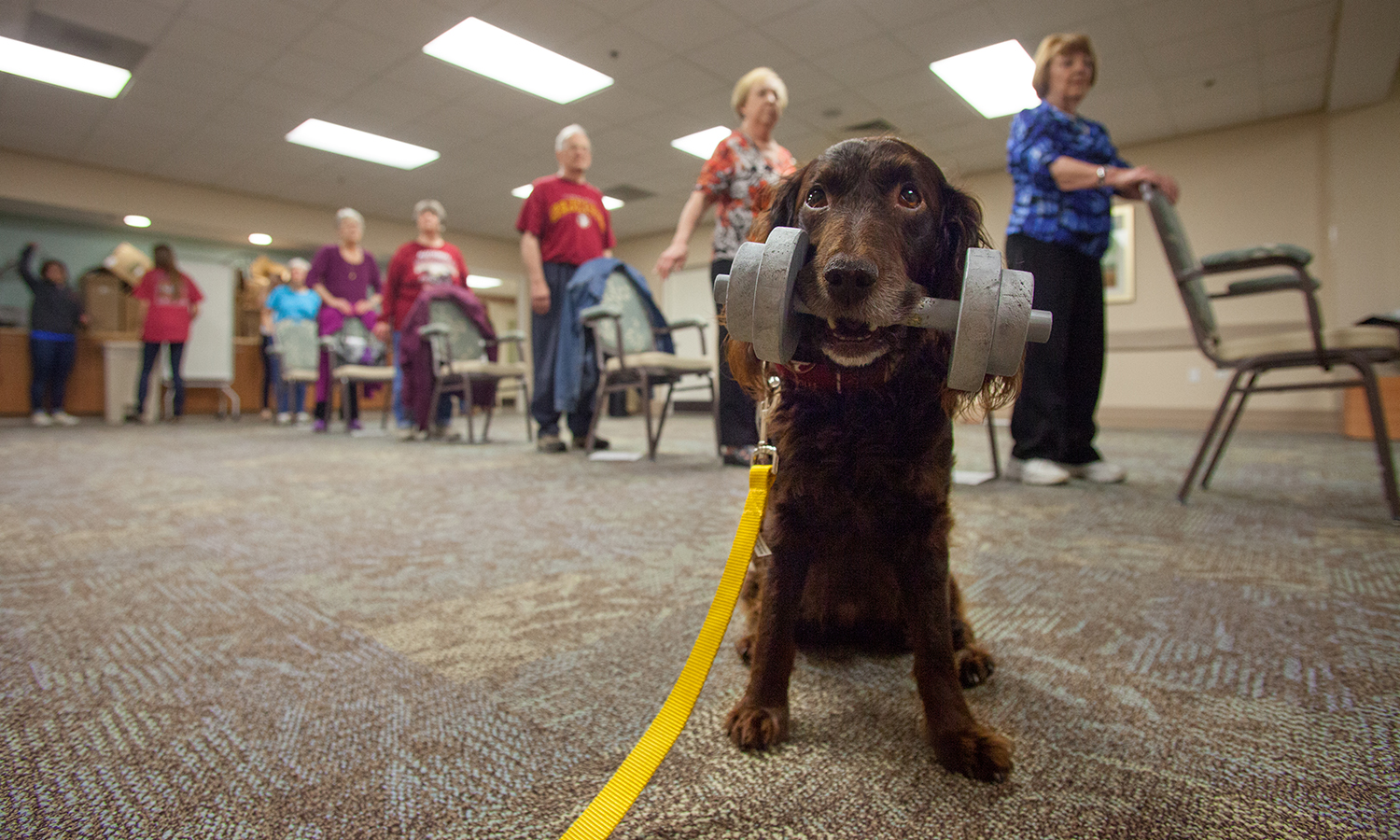 When the participants working with the dogs lift their dumb bells, Bogey picks up a plastic one. And when the seniors walk around the room, Lola, Stryker and Bogey walk in circles too.
"Exercise classes are not something I call fun, but with the dogs, it is fun," said Mary Stevenson, a Westminster Oaks resident.
Stevenson acknowledged that the dog component convinced her and her husband, David, to sign up for the study. Though not currently pet owners, the two have owned three dogs over the course of their marriage.
"When I heard it was an exercise class with dogs, that definitely peaked my interest," she said.
The idea initially came from Schmitt, whose dog Hannah has been a pet therapy dog for the past nine years.
But, Schmitt acknowledged, the concept was outside her normal area of research, so she recruited Panton to help develop the exercise component and Associate Professor of Nursing Eileen Cormier to develop an assessment of participants' well being.
Panton then assigned Artese and Grubbs to help design the actual workout program.
"Exercise — it's so important, especially as you get older and you lose the ability to do all the things you used to take for granted," Panton said.
They also worked with the hospital's pet therapy program to get seven dogs and their handlers to come to Westminster Oaks. In addition to Lola, Stryker and Bogey, there are four other dogs — Cosmo, Casey, Kayla and Zachy.
For now, all of the work is on a volunteer basis, but all of the parties involved hope it will turn into a funded research study in the future. At the end of this program, the professors and doctoral students will review the data to see how it might translate into a large-scale study.
"This will inform some larger studies we're going to pursue," Schmitt said.
For example, they may look at doing a pet therapy study focusing on people struggling with obesity.
But for now, the group is simply enjoying working with the residents.
"Delightful," Schmitt said. "It's been delightful."