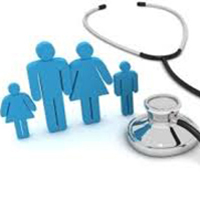 The Florida State University College of Medicine and Lee Memorial Health System family medicine residency program has received full accreditation for the maximum initial interval of three years.
"This is exciting news and something we had been anticipating. With this announcement we can begin interviewing fourth-year medical students this fall in order to choose the top candidates to become our first class of residents," said GaryGoforth, M.D., director of theFloridaState UniversityCollege ofMedicine Family MedicineResidency Program at Lee Memorial Health System.
The program, expected to produce six new family medicine physicians a year, will be the first residency program in Southwest Florida approved by the Accreditation Council for Graduate Medical Education (ACGME). Among the fastest-growing regions in the state, the area needs more physicians to take care of a population that grew by more than 40 percent in Lee County between 2000 and 2010.
The Family Medicine Residency Program is intended to help combat a growing shortage of primary care physicians. Numerous studies have shown that most physicians end up practicing near where they completed residency or fellowship training.
Residency program faculty physicians already are seeing patients in the Family Medicine Center at Lee Memorial Hospital to build the patient base needed for the arrival of the first class of residents in 2014.
The announcement came during the May 20-22 meeting of the family medicine review committee of the ACGME, the sanctioning body of graduate medical education in the U.S. and Canada.