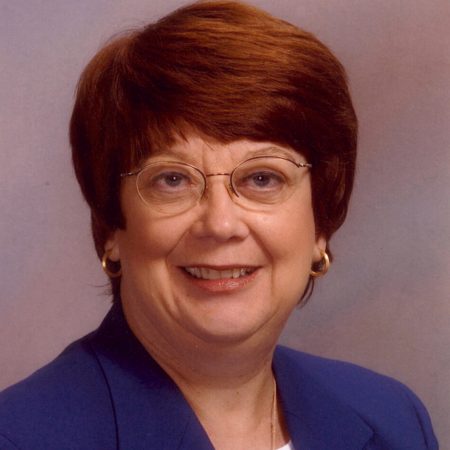 The Florida State University College of Nursing and Tallahassee Memorial HealthCare have a new facility in which to collaborate on research to optimize health care for patients, their families and the community through improved nursing practices.
The Tallahassee Memorial HealthCare Center for Research and Evidence-based Practice was dedicated May 13 in Duxbury Hall on the Florida State campus. Florida State President Eric J. Barron and College of Nursing Interim Dean Dianne Speake presided over the ceremony.
"The creation of this center marks the largest direct investment in research infrastructure in the 60-year history of the College of Nursing," Barron said.
"The center will serve as the focal point for interdisciplinaryhealth care research collaborations across the FSU campus and with Tallahassee Memorial HealthCare's nursing staff," Speake said. "This center will provide the structure and opportunities for TMH clinicians, Florida State students and faculty to make significant contributions to the advancement of nursing science and practice."
The ceremony also featured remarks by Roxanne Hauber, FSU Nursing associate professor and TMH nurse scientist; James Whyte, FSU Nursing associate professor and director of the center; Paula Fortunas, TMH Foundation presidentand CEO; Barbara Alford, TMH vice president and chief nursing officer; and Mark O'Bryant, TMH president and CEO.
"Tallahassee Memorial HealthCare and the TMH Foundation have once again shown their profound commitment to the profession of nursing and to research by creating this generous endowment for which we are most grateful," Whyte said. "The college will, in turn, provide TMH with technical and statistical assistance, research resources such as university libraries and information technology, a conference room, office spaces and linkages with faculty, clinicians and interested students."
"This center is truly an expression of the complementary missions and common goals of the FSU College of Nursing and Tallahassee Memorial HealthCare," Fortunas said. "It will serve as a positive influence on the research culture of both institutions, under the guiding principle of improving patient outcomes and delivery of evidence-based care."
O'Bryant concluded the program with a special salute to Florida State, the college and its faculty, staff and students.
"Tallahassee Memorial is both honored and proud to enter into this research partnership and to have its name associated with Florida State's distinguished College of Nursing," O'Bryant said.