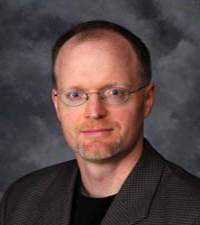 A Florida State University professor will share a $3.3 million federal grant with a colleague from the University of Vermont to develop an innovative method that will help smokers with anxiety disorders extinguish the habit.
Brad Schmidt
FSU psychology Professor Brad Schmidt and UVM psychology Professor Michael Zvolensky are recruiting about 600 people—300 at each campus—to participate in the study over the next five years. Funded by the National Institute of Mental Health, the $3.3 million grant is one of the largest the scientific organization has ever awarded for this kind of study, Schmidt said.
Cigarette smoking, the leading cause of preventable death and disability in North America, is particularly common among those with, or at risk for developing, panic disorder, according to Schmidt. About 40 percent of individuals with panic disorder are regular smokers and more than 60 percent have a lifetime history of smoking.
These rates are higher than in the general population, where about 25 percent are smokers. Yet no specialized approach currently exists to help smokers with anxiety problems quit, Schmidt said.
"The thing that makes this smoking cessation program unique is the focus on reducing anxiety sensitivity, which is a risk factor for developing anxiety problems," he said. "Nicotine withdrawal produces all kinds of unpleasant feelings, and if you're extremely sensitive to these kinds of bodily sensations, it could provoke anxiety and panic responses."
People with anxiety sensitivity perceive certain physical responses—such as a pounding heart, sweaty palms or dizziness—as a sign of imminent personal harm, even if the cause is something as mundane as stress, caffeine or nicotine. They not only fear their own reactions, they also fear that other people will detect their anxiety, which then increases their anxiety and puts them at risk for a panic attack.
Some people with anxiety sensitivity actually begin smoking in a misguided attempt to assuage these feelings, while others develop anxiety sensitivity after they pick up the habit in response to the effects of nicotine on their bodies, Schmidt said. Either way, many of these anxiety-sensitive smokers find that withdrawal symptoms cause them to be even more anxious and panicky—thwarting their attempts to quit or triggering a relapse.
Schmidt and Zvolensky's cessation plan involves four one-on-one sessions. The program includes education, coping skills and anxiety reduction strategies, along with nicotine replacement therapy, such as "the patch."
"We have two inter-related goals," Schmidt said. "The first is to see whether combining some of what we know from our anxiety treatments with the state-of-the-art smoking cessation treatments will enhance our ability to help people quit smoking, and the longer-term goal is to determine if these treatments will prevent the development of anxiety problems like panic attacks."
If the program is successful, it would reduce the public health burden of both anxiety and smoking-related problems, Schmidt said. In addition, the results of the study are expected to increase knowledge about the role of smoking in the development and maintenance of anxiety symptoms, panic attacks and panic disorder and the role that vulnerability to panic attacks plays in smoking relapses.
To participate in the study or for more information, call (850) 645-1766 or visit www.anxietyclinic.fsu.edu/research.htm.