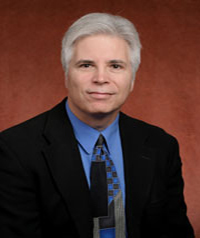 The largest set of information ever collected about Florida's physician workforce suggests there are far fewer doctors practicing in the state than previously believed, according to Florida State University College of Medicine researchers.
Robert Brooks
Data collected through a voluntary survey of physicians renewing their state license in 2007 indicates approximately 34,000 physicians regularly practice in Florida. Previous estimates had the number closer to 50,000.
"These preliminary results from surveying practicing doctors have major implications for the people of Florida. The results show the importance of expanding medical education both at the medical school and residency level," said Dr. Robert Brooks, associate dean for health affairs at the FSU College of Medicine. Brooks teamed with Nir Menachemi, director of the Center on Patient Safety at the College of Medicine, to conduct the survey.
Their study, which provides the first broad-ranging snapshot of the Florida physician workforce, was published in Florida Medical Magazine. Among the trends Brooks and Menachemi detected:
13 percent of physicians in Florida plan to leave or significantly reduce practice within the next five years. The mean age of survey respondents was 51, indicating an aging workforce that could be severely affected by attrition through retirement in the not-too-distant future.
Less than 5 percent of practicing physicians in Florida are African-American. Asian physicians made up 11 percent of the survey respondent total, and Hispanics constituted 15 percent of the total response.
"Florida's population is approximately 14 percent African-American, yet only 5 percent of the responding doctors were from this racial group," Brooks said. "This trend, which is also evident nationally, must be aggressively addressed to improve the major gaps in access to care and health outcomes that are sadly still prominent in our healthcare system for this group."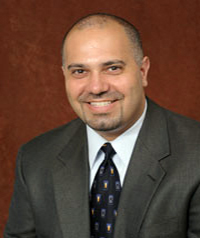 For years statewide advocacy groups including medical educators and the Florida Medical Association have urged the state to compile a physician workforce database. However, policymakers were handicapped by spotty and incomplete data during recent legislative debates on such issues as medical liability and medical school expansion.
Such blind spots are about to be significantly reduced. First, former Gov. Jeb Bush urged the state Department of Health to develop a voluntary survey of physicians, which was included in re-licensure application materials sent to physicians before their January 2007 renewal. Second, the Florida Legislature passed a law earlier this year requiring physicians to provide details about their practice and practice patterns during license renewal, starting in January 2008. In Florida, about 50 percent of the state's allopathic physicians renew their licenses in a given year. Brooks and Menachemi completed their analysis using the 2007 voluntary survey.
Of the 24,840 physicians who went through renewal in 2007, 88 percent (22,035) responded to the survey. Of those, more than 5,000 (23 percent) do not have a practice address in Florida and were excluded from the survey results.
"Previous estimates of the numbers of doctors in Florida included the many doctors who hold a Florida license but currently do not actually practice in the state," Menachemi said. "By excluding these doctors from the analysis we get a much more accurate view of the physician services available to help care for Florida's population."
Extrapolating the accumulated data of the 15,518 responding physicians with a Florida practice address helped Menachemi and Brooks glean interesting and previously unknown trends in the state's physician workforce. For example, more than 22 percent of responding general surgeons in Broward, Orange and Polk counties said they intend to leave or significantly reduce practice within five years. In Polk County, more than 21 percent of surgical specialists, anesthesiologists and pathologists also are planning to leave or significantly reduce practice by 2012.
Statewide, an average of more than 14 percent of respondents indicated a similar planned reduction or departure from all of the following specialties: radiology, surgical specialties, family medicine, pathology, emergency medicine, psychiatry, obstetrics and gynecology and general surgery.