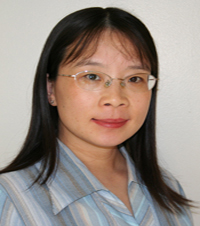 A Florida State University researcher who is developing methods for regenerating blood vessels damaged by secondhand tobacco smoke has received a fellowship award that could provide as much as $450,000 over five years for her to pursue new scientific approaches.
Feng Zhao, a postdoctoral researcher in the Florida A&M University-Florida State University College of Engineering, was selected by the Flight Attendant Medical Research Institute (FAMRI) to receive a 2006-2007 FAMRI Young Clinical Scientist Award. The award, which is designed to support young scientists as they transition into independent research careers, will provide Zhao with two years of fellowship support at the rate of $75,000 per year. If she obtains a university faculty appointment during that time, she will be eligible to receive up to three years of additional funding at $100,000 per year.
A postdoctoral researcher at the FAMU-FSU College of Engineering since 2003, Zhao's main area of research is tissue engineering—the creation of synthetic or natural materials that can be used to replace part of a living system or to function alongside living tissue within the human body. For the project that is being funded by FAMRI, she is focused on addressing cardiovascular diseases caused by secondhand smoke.
"Tobacco is the leading cause of preventable death worldwide—and the cardiovascular effects of secondhand smoke are nearly as large as those of smoking," Zhao said. "Secondhand smoke increases the risk of coronary heart disease by 30 percent and causes an estimated 35,000 deaths each year in the United States."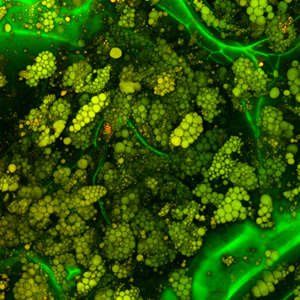 For the FAMRI study, Zhao seeks to construct small-diameter blood vessels in a laboratory setting that will mimic the elasticity and other biological characteristics of living blood vessels but that won't be rejected by the body after being implanted. The blood vessels themselves will be constructed from chitosan, a naturally occurring polymer, and gelatin, a denatured, naturally occurring protein.
"Once the blood-vessel scaffolds are constructed, they will be immersed in a solution that contains human mesenchymal, or adult, stem cells," Zhao said. "The stem cells then will be stimulated to produce a substance known as an extracellular matrix, or ECM, which will coat and be used by the blood vessels. This ECM is found in living blood vessels and will enable the artificial ones to behave more like living tissue when grafted into the body."
Although researchers have had some success in engineering larger blood vessels for implantation, small-diameter blood vessels such as the ones proposed by Zhao posed special challenges. For that reason, there is a pressing need for new technological approaches that can produce them quickly and in greater quantities.
"Vascular grafts are needed by thousands of patients who undergo bypass surgery every year," said Teng Ma, an FSU associate professor of biomedical engineering who supervises Zhao's research. "Small-diameter blood vessel regeneration is especially challenging due to the intricate biological requirements. Dr. Zhao is a gifted junior researcher who has developed a strong background in biomaterials, bioreactor research and vascular tissue engineering. FAMRI's Young Clinical Scientist Award will not only promote Dr. Zhao's career but also will lead to the development of an important technology to fight cardiovascular disease."
Zhao will receive the award at FAMRI's Sixth Scientific Symposium, taking place in Miami on May 14-16.
According to its Web site (www.famri.org), FAMRI "honors flight attendants who have dedicated their lives to make air travel healthy and safe since its inception, especially the advocates for smoke-free cabins. FAMRI salutes flight attendants worldwide, and remembers those who have given their lives for safer skies."