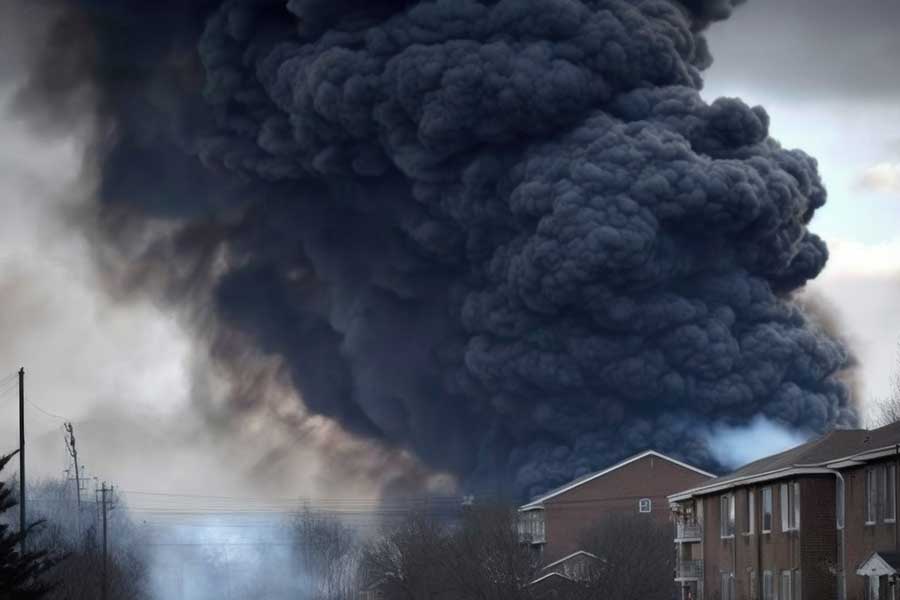 It's been three weeks since a train derailment in East Palestine, Ohio sparked an environmental disaster that is still unfolding.  
A federal investigators' Feb. 22 announcement that the accident was 100% preventable, came on the same day the Ohio Department of Natural Resources announced that the deaths of 43,700 aquatic animals were tied to the disaster. Ohio's Governor has dispatched medical experts to the area as residents are reporting health issues, including burning throats, nausea, headaches and vomiting.  
Experts from Florida State University are available to discuss the legal implications and perspective on the scope of the disaster itself.  
Erin Ryan, Elizabeth C. & Clyde W. Atkinson Professor, associate dean of Environmental Programs, College of Law
ERyan@law.fsu.edu 
Ryan specializes in environmental, water, property and land use law, and environmental governance.  A prolific legal scholar, she presents widely in the United States, Europe and Asia, and appears regularly in news media.  A former U.S. Forest Service ranger, she has served as a Fellow at the Harvard Negotiation Research Project, a Fulbright Scholar in China, and a Research Fellow at the Rachel Carson Center in Munich.   
"Despite official reassurances that air and water quality are safe, East Palestine residents are deeply unnerved by soil contamination, a substantial fish kill in local waters and reports that the responsible railroad, Norfolk Southern, had previously opposed suggested safety measures.  The disaster clarifies the importance of public health, safety and environmental guardrails that have been weakened in recent years and shows why they must be reinforced." 
Jay Kesten, associate professor, College of Law
jkesten@law.fsu.edu 
Kesten's research focuses on both theoretical and empirical aspects of corporate governance and public markets. His recent publications address emerging topics in corporate law, mergers and acquisitions, corporate political activity, and the market for initial public offerings.   
"The tragic Norfolk Southern Corporation derailment near East Palestine, Ohio appears to have caused significant environmental and humanitarian harms. We are still in the early stages of fact-finding as to the root causes of the derailment, so much is as yet unknown. Yet, the aftermath is also likely to raise several important corporate law questions. Courts are increasingly willing to allow shareholders to seek compensation for managerial failures to oversee the operation and maintenance of "mission critical" aspects of the firm's corporate activity. But, such shareholder claims in this case may be complicated by at least two factors: (1) Norfolk Southern's decision to allocate billions for stock buybacks, using those cash resources to directly benefit shareholders instead of investing in infrastructure, product safety, and the like; and (2) the role of corporate lobbying and other efforts to de-regulate the industry, which may have increased short-term profitability while simultaneously increasing the possibility of major operational failures." 
David Merrick, director, Emergency Management and Homeland Security Program
dmerrick@em.fsu.edu 
Merrick developed and directs FSU's Emergency Management and Homeland Security's (EMHS) Disaster Incident Research Team, which deploys to disaster impact areas to perform field research on disaster and emergency management. This team has deployed to disasters large and small to assist state and local agencies, perform data collection, and complete research projects.
Merrick developed EMHS's unmanned aircraft systems courses and is part of the team that developed the EMHS/Center for Disaster Risk Policy unmanned aircraft systems capability for use in disaster management. He has led teams performing this work in Florida as well as Texas, Haiti, Belize and Jamaica.