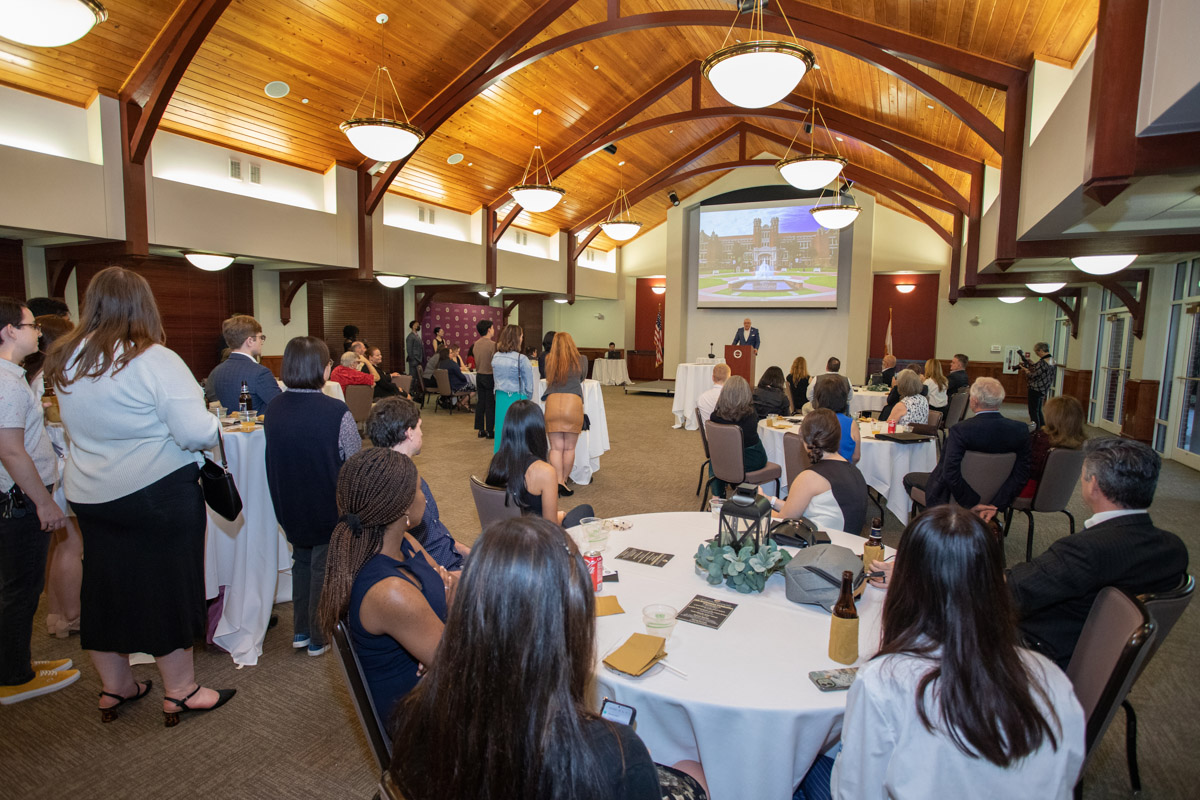 More than 150 students, faculty and alumni gathered recently as the Askew School of Public Administration and Policy at Florida State University celebrated its 75th anniversary.
Alumni in attendance included Tallahassee Mayor John Dailey and Leon County Administrator Vince Long, the keynote speaker.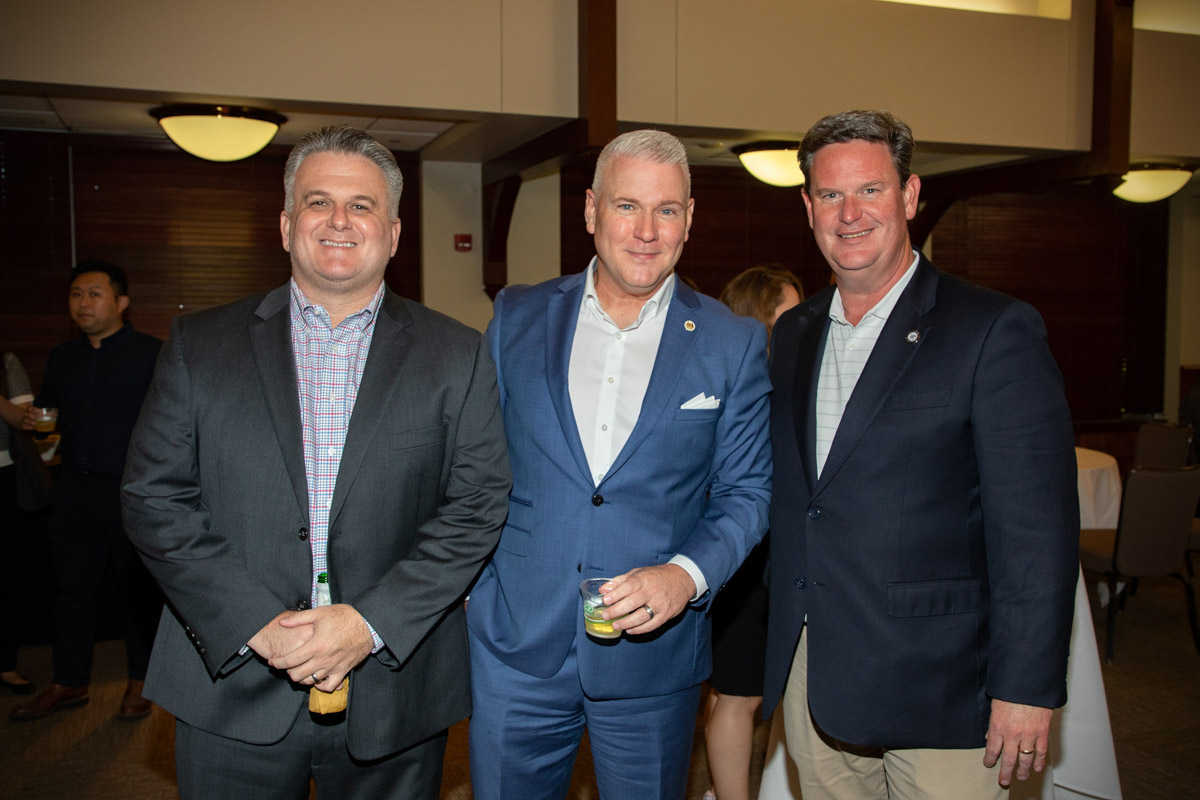 "Florida State University was one of the first colleges in the U.S. to offer graduate degrees in public administration, and the school has consistently been highly ranked over this long period," said Gary VanLandingham, director of the Askew School. "The reception enabled us to welcome back many of our alumni, share information about the school's future plans and ask them to help us continue to be a leading program through their contribution of time and resources."
Founded in 1947, the Askew School is housed in the College of Social Sciences and Public Policy. It is one of the oldest public administration schools in the nation.
The school's faculty consistently ranks in the top 10 in the nation in research productivity, and its master's and doctoral programs in public administration are highly ranked in both Florida and the nation. The master's in public administration, which boasts more than 2,000 graduates, has grown rapidly and is now available both online and in person.
In 1994, faculty members voted unanimously to rename the school after Reubin O'D. Askew, who served as Florida's governor from 1971 to 1979.
Askew graduated from FSU with a bachelor's in public administration in 1951. He went on to serve in the military and in the Florida House of Representatives and Florida Senate before becoming the state's 37th governor. Askew joined the school's faculty in 1995 and continued teaching until his death in 2014.
Speakers at the reception included VanLandingham; Tim Chapin, dean of the College of Social Sciences and Public Policy; and faculty members Earle Klay, Portia Campos, Linda Jimenez-Lopez and James Wright.
To learn more about the Askew School of Public Administration and Policy, visit coss.fsu.edu/askew.