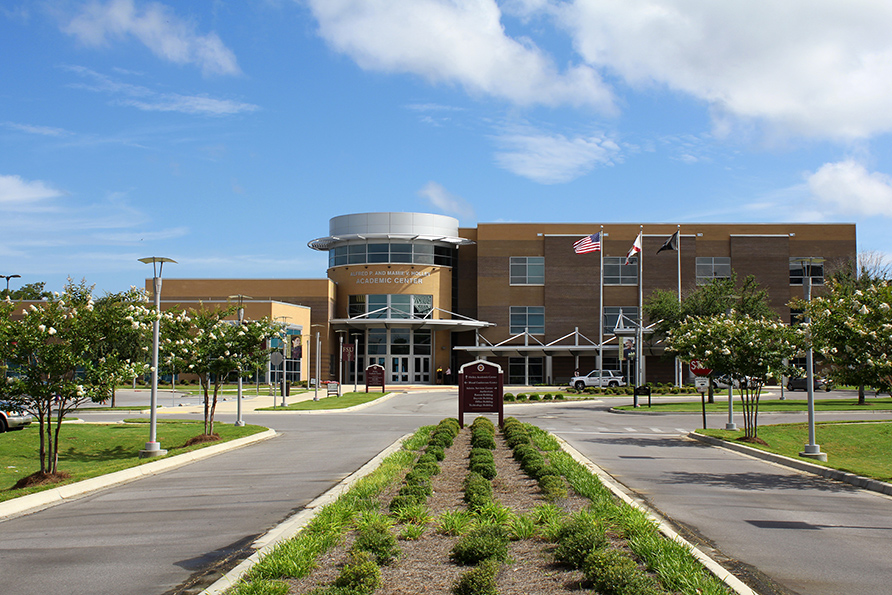 Partnership with SkillStorm will enable FSU PC students to pursue
industry-recognized credentials designed to boost career mobility
---
Florida State University Panama City is partnering with SkillStorm, a tech talent accelerator, to launch technology-based training courses for students, alumni and professionals looking to advance their careers in the tech industry.
This first-of-its-kind initiative aims to enable more members of the FSU PC community to access training in high-demand tech skills and will allow students to pursue industry certifications such as Amazon Web Services (AWS) Cloud Practitioner Certification and AWS Solutions Architect Associate Certification.
"Training more professionals who can fill the demand for emerging technologies is a benefit to our community, region, and state," said Randy Hanna, dean of FSU Panama City. "SkillStorm further enhances these objectives by providing additional training opportunities to meet these critical needs in Northwest Florida. We're grateful for the opportunity to work with them and Triumph Gulf Coast to strengthen the region's tech workforce."
The partnership is part of the ASCENT project, led by Larry Dennis in the FSU iSchool. This six-year regional workforce initiative funded by Triumph Gulf Coast focuses on expanding the technology workforce in the eight counties impacted by the Deepwater Horizon oil spill, with the goal of increasing the number of industry certifications earned by people in those affected communities.
FSU PC's new partnership with SkillStorm will provide thousands of students with access to certifications that can position them for success in an increasingly tight labor market.
"Addressing employers' tech talent needs both now and into the future will require creative solutions that bridge the gap between education and the world of work," said Joe Mitchell, SkillStorm's chief operating officer. "This partnership reflects FSU PC's commitment to pushing the boundaries of traditional higher education, and helping more students access the credentials that will help them stand out in a competitive labor market."
Research indicates that embedding industry-recognized certifications into the college experience can help graduates better access job opportunities, particularly in fast-growing industries like technology that continue to face a shortage of skilled talent.
The certifications provided through this partnership are designed for students and professionals at any stage of their educational career journey, allowing participants to further develop essential technology and business skills. Many of the certification courses offer students the flexibility to attend when convenient, while also providing access to one-on-one mentoring and training from industry-certified instructors and opportunities to collaborate with classmates.
"This partnership allows us to quickly bring critical workforce training opportunities across the Florida Panhandle," Dennis said. "By working together, FSU and SkillStorm are able to offer a wide range of high-quality professional education opportunities to the local community and our students at low or no cost — expanding access to the jobs that will define tomorrow's world of work."
FSU PC's partnership with SkillStorm was launched to advance efforts by the Office for Professional Engagement and Learning (OPEL), which delivers customized training that leads to industry certifications for local workers and community members and for military and government personnel.
Other ASCENT activities include K-12 programs that provide tutoring, classroom assistance and professional development opportunities for teachers, summer camps and after-school programs, as well as an Interdisciplinary Cybersecurity Hub to support IT education programs for students at FSU PC and other educational institutions in the region.
For more information, visit https://fsu-catalog.skillstorm.com/.