Florida State University's College of Social Work has established a new role to focus on amplifying the college's commitment to diversity, equity and inclusion.
Faculty member Keithen Mathis started his new role as the inaugural Assistant Dean for Diversity, Equity and Inclusion (DEI) this spring.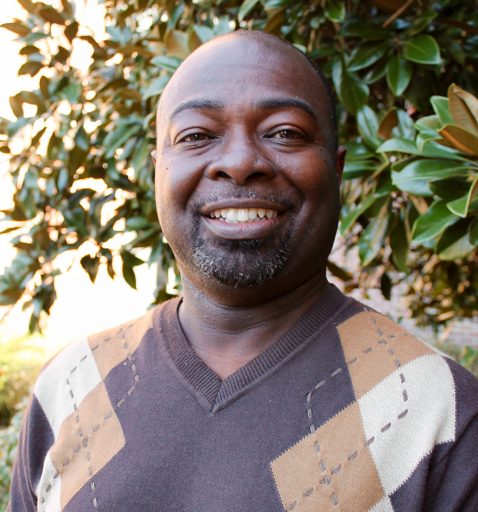 "Through his teaching and service, Teaching Professor Keithen Mathis has been instrumental in improving the college's culture by addressing issues related to diversity, equity and inclusion," said Craig Stanley, interim dean and teaching professor at the College of Social Work. "He is an educator and social work practitioner with deep expertise in community development and anti-racism. His passion and experience make him the perfect person for the post of assistant dean for Diversity, Equity and Inclusion."
In his new role, Mathis will implement a strategic plan developed by a committee of College of Social Work faculty, staff, alumni and students in 2021. The Diversity, Equity and Inclusion Strategic Plan outlines actions, goals and strategies to enhance diversity, equity and inclusion in the college's culture and the learning environment.
"There is work we can all do as a college and university to make our campus community welcoming for everyone," Mathis said. "I look forward to working together with students, staff, faculty, alumni and friends of the college to make the FSU College of Social Work a place we all can call home."
One of Mathis' top priorities includes making the strategic plan and other resources available on the college's website. He is also collaborating with faculty and staff to better incorporate diversity, equity and inclusion into the college's curriculum and create events to establish an open channel of communication with leaders on issues pertaining to diversity, equity and inclusion.
Diversity, equity and inclusion are key components of Florida State University's mission. The university's commitment to diversity has been recognized by the INSIGHT Into Diversity magazine, which highlights FSU's efforts and innovations in the area of diversity and inclusion. FSU earned the publication's Higher Education Excellence Award for Diversity (HEED) for the eighth consecutive year and was acknowledged by the publication as a Diversity Champion for the sixth consecutive year.
Mathis' role reflects the university's — and specifically the College of Social Work's — emphasis on diversity, equity and inclusion. The National Association for Social Workers established a Diversity, Equity and Inclusion Committee in 2020 to better serve diverse communities with integrity, competence, respect for human relationships, respect for the inherent dignity and worth of all people, and a commitment to promoting social justice.
"Including diversity, equity and inclusion into every aspect of the college encourage students, staff, faculty, alumni, and friends of the college to take advantage of all the opportunities to experience DEI within the College and challenges us to consider the lived and felt experiences of others," Mathis said. "It also helps us to become more comfortable with new cultural perspectives and worldviews."
As both a faculty member and graduate of the College of Social Work, Mathis is dedicated to the student experience and learning environment, particularly one that prepares them for serving the diverse clients in need once in the social work profession. He earned his Master of Social Work degree in 1991 and a bachelor's degree in criminology in 1985 from Florida State University. He has served as a social work lecturer and faculty member for the college for 25 years. Most recently, Mathis has taught classes aimed at cultural diversity and competency and supporting students as they complete their field education internships.
Prior to teaching at Florida State, Mathis worked in social work and criminal justice settings. He coordinated human services for the City of Tallahassee and worked with youths in juvenile justice settings providing group counseling and support.
For more information, visit https://csw.fsu.edu/diversity.