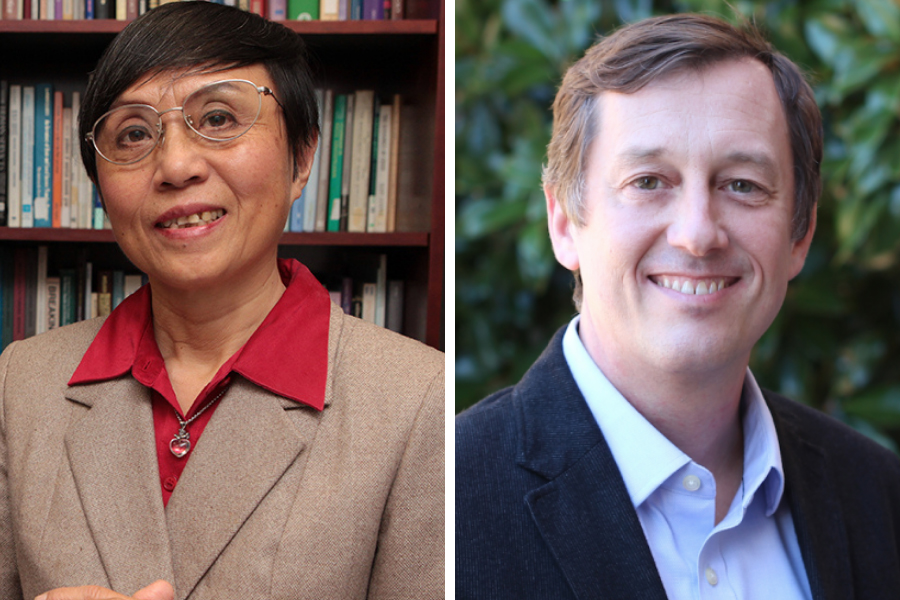 In recent years, the world has seen a dramatic increase in extreme natural disasters that greatly impact communities around the globe. A new Florida State University interdisciplinary study explores resilience outcomes within communities affected by deadly hurricanes, with a particular interest in the protective role of faith and positive personality traits.
"Amy Ai and her research team have done a remarkable job with this study," said Jim Clark, dean and professor at the College of Social Work. "All too frequently, social scientists ignore the spiritual and faith-based sources of resilience and post-traumatic growth. This study employs innovative quantitative tools to discover and analyze these important sources."
The study was recently published in the peer-reviewed journal Psychological Trauma: Theory, Research, Practice and Policy.
Ai, a professor in the College of Social Work teamed up with Arthur Raney, James E. Kirk Professor of Communication in the School of Communication and Raymond Paloutzian, an Emeritus Professor of Psychology at Westmont College to create a simplified disaster-related scale of perceived spiritual support (PSS) and to test its role in two major resilient outcomes — post-traumatic growth (PTG) and post-traumatic stress symptoms (PTSS) — among victims of Hurricanes Maria and Michael.
The tool aims to assess faith effects in diverse populations and is currently used in a European Union survey on COVID-19, conducted by Italian psychologist Anna Kosic.
"Although it is common for disaster victims to pursue a deep connection with a divine or spiritual entity, religion and spirituality are understudied in disaster settings and predominantly focus on Christianity in their study samples," Ai said.
The findings from the FSU study suggest that in times of crisis, a sense of perceived existential connection to something greater than the self — regardless of one's faith tradition — may be as powerful as close human relations for well-being.
The study also highlighted the importance of personality traits that are associated with positivity.
"Perceived spiritual support was positively associated with post-traumatic growth among hurricane victims, as was being an optimistic and hopeful person," Raney said. "Optimism, gratitude, need for positive affect, and strength of faith helped to buffer people against PTSD. Faith factors and positive traits like these can be critical for recovery from trauma-induced symptoms and can facilitate growth and well-being in the future."
Ai and Raney surveyed more than 550 participants in Florida who were directly affected by hurricanes Maria and Michael. The study was funded by the Collaborative Collision Seed Fund, a research development program through the FSU Office of Research, and the Fahs-Beck Fund for Research and Experimentation.
Ai and Raney hope that their findings will help direct psychologists and disaster relief counselors toward disaster-specific existential issues and character strengths to better understand collective resilience.
The study's findings may help psychologists, social scientists and program leaders further explore the potential for building resilient responses in the face of collective trauma.
For more information, visit https://csw.fsu.edu/.