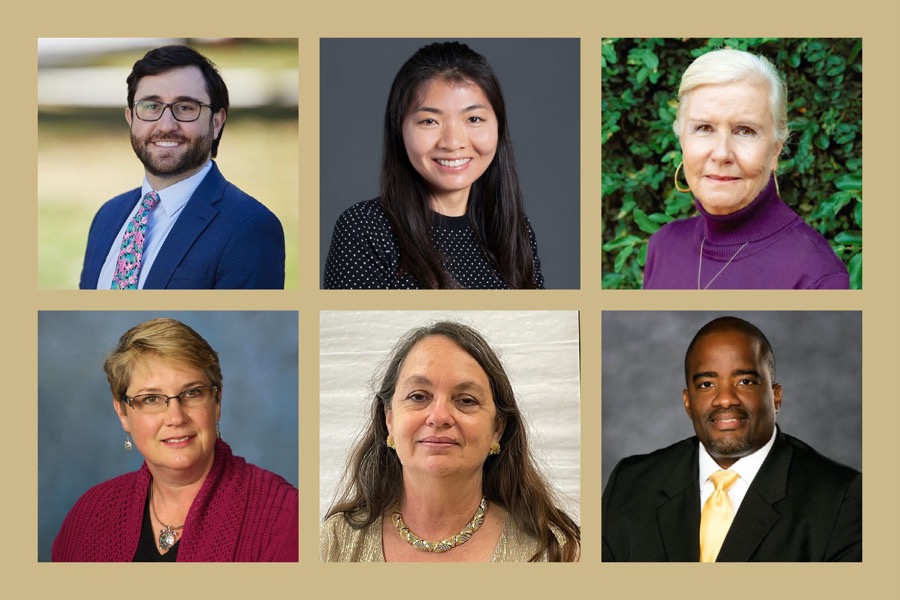 The Florida State University College of Education has named its Distinguished Alumni for 2021. The college will recognize six individuals for their achievements in the field of education during a ceremony to be held Friday, Oct. 22, as a part of Homecoming Week.
"I am honored to welcome the newest class of Distinguished Alumni to the College of Education," said Damon Andrew, dean of the College of Education. "We are excited to have them on campus and celebrate their outstanding accomplishments."
Established in 1985, the College of Education Distinguished Alumni Awards provide an avenue for honoring graduates of the college who have distinguished themselves through scholarly, creative and humanitarian achievement and service to their profession.
The Trailblazer Award was established in 2018 to recognize alumni who have graduated in the past 10 years and who have made a significant impact within their profession, contributed to their community and shown promise of continued success.
"These individuals have made significant contributions in a variety of careers, and all have applied what they have learned at the College of Education to improve their communities and the world," Andrew said.
Each year, recipients are nominated by their peers and selected by a committee of College of Education alumni, retired faculty and current staff members. This year's award winners are:
Trailblazer: Jason Guilbeau (Ph.D. '18), executive director for the Association for the Study of Higher Education (ASHE), Henderson, NV
Trailblazer: Niu Gao (M.S. '11, Ph.D. '12), senior fellow at the Public Policy Institute of California, San Francisco, CA
Distinguished Alumni — Higher Education: Kimberly A. Barber, (B.S. '91, M.S. '99, Ph.D. '13), university registrar at Florida State University, Tallahassee, FL
Distinguished Alumni — K-12 Education: Kathleen T. Pham (Ed.D. '19), curriculum support specialist in the Office of Professional Development and Evaluation, Miami-Dade County Public Schools, Miami Shores, FL
Distinguished Alumni — Postsecondary Systems — University: Andrew P. Daire (Ph.D. '01), dean and professor in the School of Education at Virginia Commonwealth University, Moseley, VA
Lifetime Achievement: Ginger Littleton (M.S. '92), director of the FSU Panama City STEM Institute, Panama City, FL
For more information about the College of Education's Distinguished Alumni Awards, visit https://education.fsu.edu/daa.