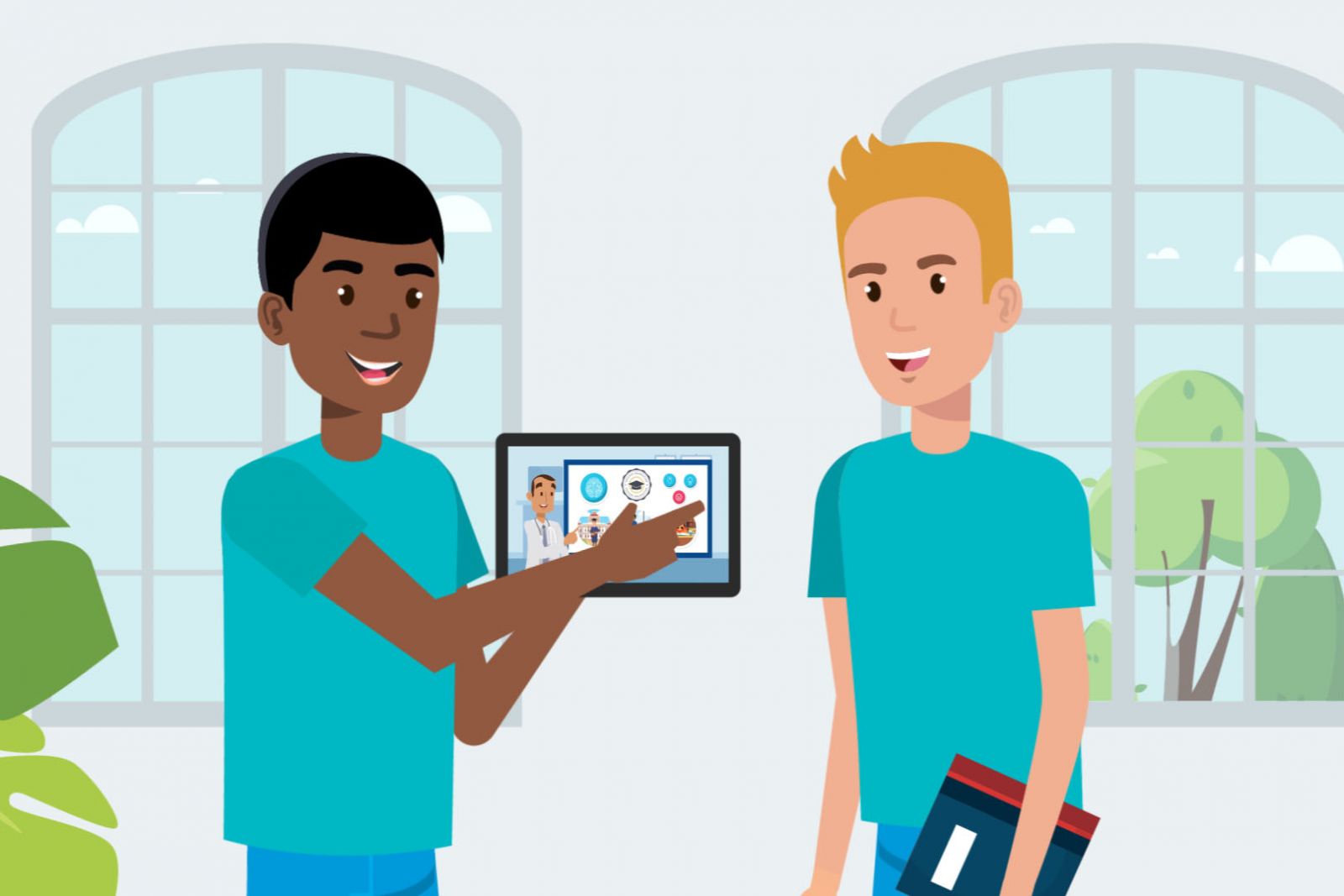 The Resiliency Project, an online health and wellness kit created at Florida State University to help provide students with the tools to build coping and stress management skills, is now available nationwide to colleges and universities that asked for help to achieve similar successes.
"Shortly after the campus launch of the FSU Student Resilience Project, our team was deluged with requests from the national media and from universities across the nation," said Jim Clark, dean of the College of Social Work. "I believe this initiative continues to galvanize the imagination of higher education leadership, primarily because it meets the fundamental and pressing needs of their students. I am excited about taking the next steps in the process of making this cutting-edge toolkit available to any leader who wants to bring it to their own campus."
The university has signed an exclusive licensing deal with StreamlinedU to make the program available to more universities.
"We were impressed with the effectiveness and the ease of use of the toolkit," said James Stage, CEO of StreamlinedU. "Working with FSU also showed us the timeliness of support like this. It motivated us to develop a model that lowers the barrier for other schools to bring this toolkit to their students."
The Resiliency Project was created by a team led by Karen Oehme, director of the Institute for Family Violence Studies at FSU and a research associate in the FSU College of Social Work. It initially materialized as a result of a request from FSU President John Thrasher and Provost Sally McRorie, who wanted to provide self-help materials to the FSU community without waiting for students to come forward and ask for help.
"FSU leadership understands that experiencing stress and the need to develop coping skills is universal," Oehme said.
The web-based, evidence-informed toolkit was designed to equip students with skills to cope with challenges in their educational careers, ultimately preparing them for successful professional and community lives.
"Learning how to be resilient is such an important life skill, especially during these challenging times," McRorie said. "We know what a difference the Resiliency Project has made for FSU students, and I'm thrilled that other students across the country will have access to this training."
The program has been critical in past years but has become invaluable during the COVID-19 pandemic. It ensures that students learn healthy ways to combat the struggles that come with societal and educational pressures.
"The COVID-19 pandemic has been a tremendous challenge for institutions of higher learning," Oehme said. "We were proud to create a project that can be used to respond to this disruption and offer this research/evidence-based content at an affordable rate to other universities."
When the project first launched, Oheme and her team applied for an FSUGAP grant and received $50,000 to rebuild the project and provide the ability to rebrand it for any university's use.
Oehme attributed much of the program's success to the buy-in from campus collaborators. The program benefited from a campus-wide collaboration with 13 FSU partners, including the College of Communication and Information and the Division of Student Affairs. "Anything that happens from now on is really going to be because of the creative work and so much input from the entire university," Oehme said.
The FSU Office of Commercialization provided guidance and support in licensing the project with StreamlinedU — an organization that helps with scalability and affordability.
"One of the most heartening things about this entire project is that StreamlinedU is going to be able to offer this customizable toolkit at an extremely affordable rate," Oehme said. "That is great because what we ultimately want is to get the valuable work done here at FSU out to other campuses."
Northern Arizona University and Berea College in Kentucky are among the first to use the toolkit.
"Our office believes in the Resiliency Project and many of us worked hard to find the right partner to bring it to market," said Brittany Ferraro, licensing manager in the Office of Commercialization at FSU.
Oehme said the Resiliency Project would never have seen the light of day if it had not been for Thrasher and McRorie who understood the need to get information out to students in a way they would use it.
For more information, visit https://resiliencyprojects.com/.