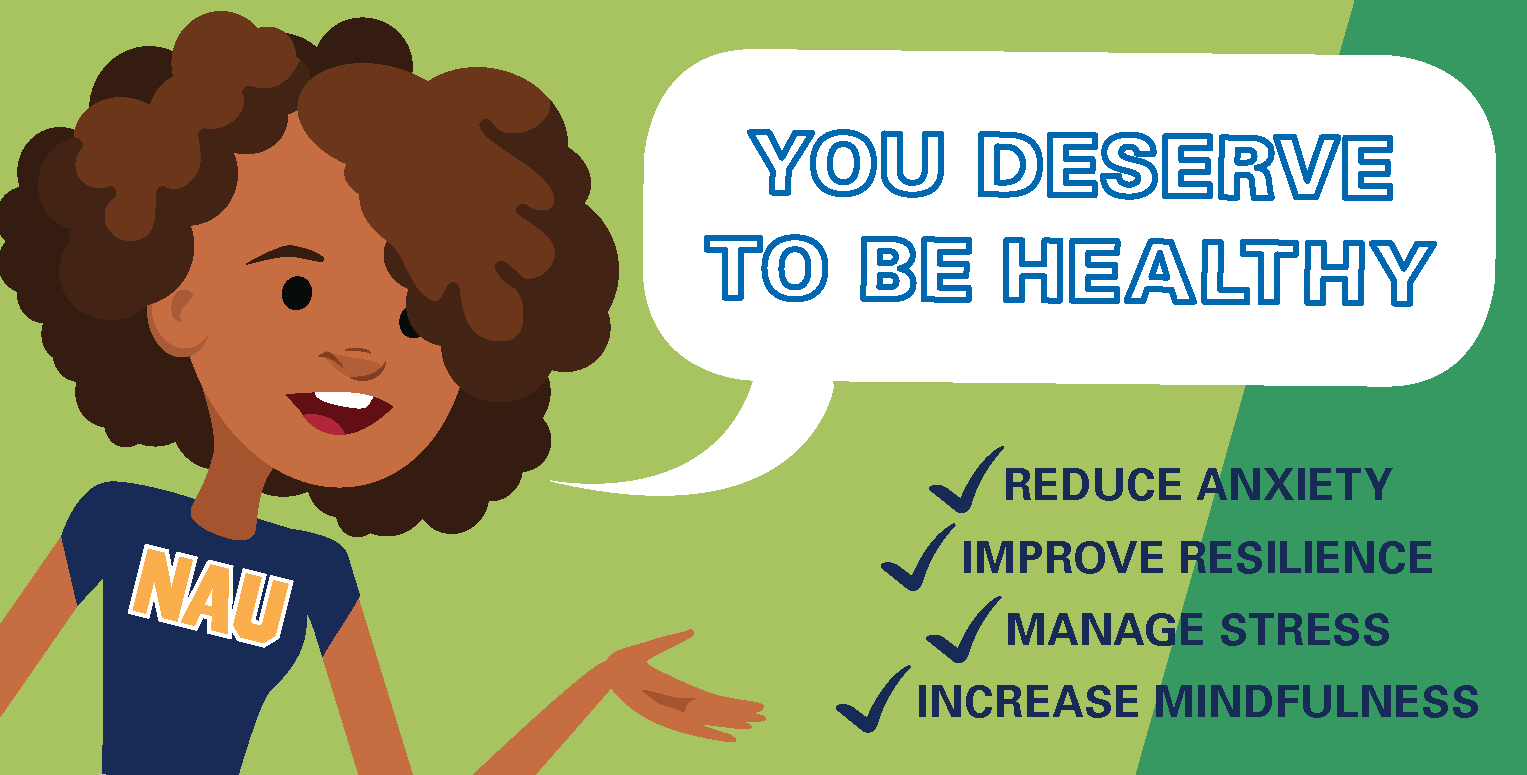 The Student Resilience Project (SRP), originally created at Florida State University, has launched a custom version of the project at Northern Arizona University (NAU), located in Flagstaff, Arizona. The SRP is an online toolkit that offers students an engaging, interactive way to access valuable mental health information.
The original SRP was developed in 2018 at the Institute for Family Violence Studies housed at the FSU College of Social Work. The project was licensed by NAU in spring 2020 to create a customizable website that is tailored for the NAU campus, including specific resources that deal with stress and building coping skills.
"NAU was our first adopter of the customizable toolkit. We are working with other universities as well, but we're excited that NAU is our first licensee," said Jim Clark, dean and professor at the Florida State University College of Social Work, which led the development of the project at FSU (https://strong.fsu.edu). "Their administrative team is deeply committed to providing students with top-notch services and assistance, and we are thrilled to partner with them."
The online toolkit is at the core of NAU's wider campus resilience campaign to teach students about the impact of common forms of adversity, including grief, loss, failure and anxiety, which can interfere with student mental health and progress in college. Northern Arizona University's project is led by Melissa Griffin, director of Health Promotion, and health educator Kristen Natonie (https://bounceback.healthpromotion.nau.edu).
"We want our students to have access to high-quality material that helps them navigate difficult times," Natonie said. "Students have been very positive about the site. They like having a central place to get important health information in an upbeat, positive way."
The website offers animated and live action videos that explain how to cope with common struggles, such as homesickness, feeling overwhelmed and managing new social and educational issues. It is paired with an on-campus component of multimedia materials, such as widely distributed posters, T-shirts and hand sanitizer with the website address and message: You deserve to be healthy.
"We like the edgy, pop-art design," Griffin said, "because it's different and fresh. Our students respond well to it."
Since the project was launched at Northern Arizona University, over one thousand NAU students have logged on to take the training and utilize resources. More than 95 percent of student users at NAU have also reported that they are satisfied with the content of the module and confident in their ability to bounce back. At Florida State University, more than 17,000 FSU students have accessed the FSU Student Resilience Project.