Nearly a year after first learning of a new coronavirus emerging in China, Florida State University teaching professor Alan Rowan said COVID-19 has proven to be a brutal virus but an efficient teaching tool. 
Rowan teaches courses on infectious and chronic disease and epidemiology in the College of Social Sciences and Public Policy. As the virus began its spread through China in late 2019 and globally in the early months of 2020, he would use it as a real-world illustration for his graduate students.
"Last fall, I'd mention to students there was a coronavirus, and every week, as we learned more, it was an example that I could use," he said. "Population rates, zoonotic (animal-to-human) transmission — everything I talked about in class, it just so happened I could use the example of COVID-19."
The disease was real but still thousands of miles away. As it spread, news headlines became reality for Rowan's students and by spring COVID-19 was a pandemic that upended daily life for the entire country.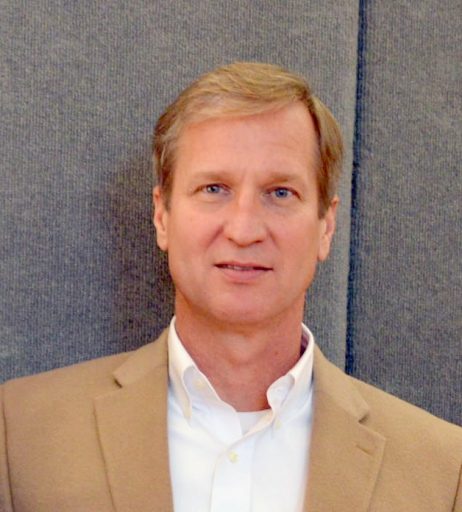 "It was really interesting and important — and ironic —that we were studying this disease and that, by March, it was so serious that there's no spring break and no more in-person classes," Rowan said.
Samantha Moncerate, a second-year Master of Public Health student, was in Rowan's public health epidemiology class last spring when COVID-19 began to become a hot topic in class.
"I definitely remember him saying the word pandemic — very early on, he had the conversation about that," she said. "But back in January, it seemed very hard to believe, it seemed very far from us. I couldn't think it would be impacting us just a couple months later." 
Moncerate remembers Rowan's forewarning.
"In our last in-person class, he talked about how this was going to be a serious time and things would be changing and reminded us to try to take it as a learning opportunity for public health," she said. "That moment is when it hit me that things are getting serious."  
Since his in-person classes shifted to remote learning, COVID-19 has served as a primary teaching tool for Rowan, who said that COVID-19 is an ideal textbook example to teach students about infectious disease.
"How diseases spread in general, the idea that this came from bats, then to an intermediate animal, then to humans, is very, very common," he said. "The idea of passing human to human as a respiratory disease, that's what influenzas and colds do."
As the virus has spread, Rowan's students have been able to seize opportunities to put what they've learned to use outside the classroom. Dozens of them, including Moncerate, have worked with the Florida Department of Health on contact tracing efforts. Others have done similar, on-campus work at FSU. Rowan also is working with the state as part of its COVID-19 task force. 
Rowan said COVID-19 is an evolving foe and that there are many unknowns, including why some populations, especially African Americans and Hispanics are hit harder by the virus and why some of the infected show no symptoms.  
"There is a lot we don't know about this virus, a lot we are learning," he said. "It's very, very efficient. We already have different mutations; so whatever therapy works right now might not work six months from now and that could be true with a vaccine."  
Rowan added: "You have to respect this virus because it is very, very good at what it does."