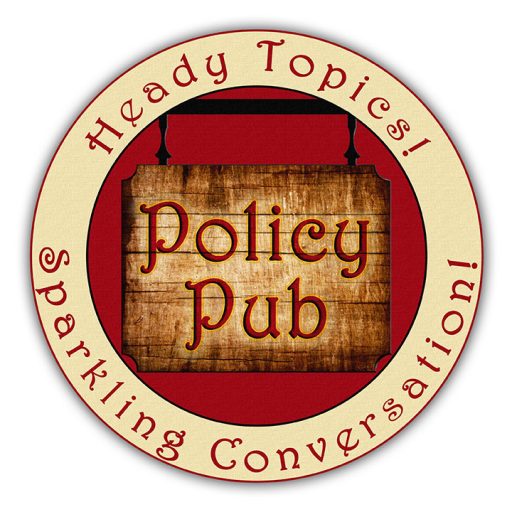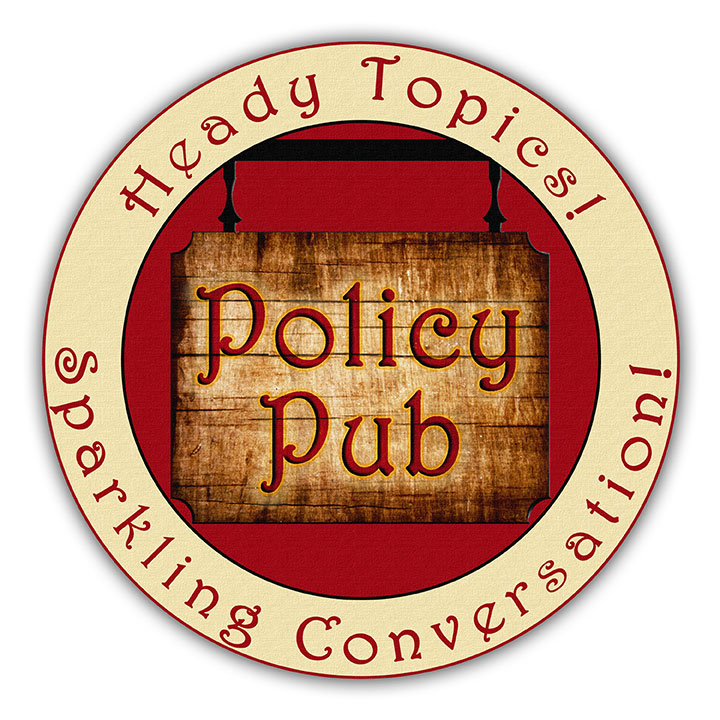 Florida State University's College of Social Sciences and Public Policy will relaunch its popular Policy Pub series in a virtual format this October due to the coronavirus pandemic.
Since 2016, the Policy Pub series has hosted the college's scholars for brief, plain-language talks about vital issues and policy decisions that directly impact people's lives. Pub-goers have the opportunity to ask questions and take part in discussions of the topic at hand in a casual social setting at Backwoods Bistro.
Now, beginning Oct. 6, Policy Pub continues with a new virtual "Pubinar" format that anyone can enjoy from the privacy of their own home.
Unlike Zoom meetings where every participant is visible to all others "in the room," the webinar format features a moderator and a presenter on screen, sharing visual materials related to the topic of the night. Attendees can choose to submit questions or comments through a written chat option to interact with the facilitator, speaker and other attendees.
Alan Rowan, from the college's interdisciplinary public health program, will discuss "Going Viral: What We Can Learn from Pandemics Past, Present, and…" in the first session this fall. Rowan, an epidemiologist and much-sought public health expert for more than 25 years, will talk about the current pandemic, along with what society can learn from past crises, and shed some light on how we manage such situations in the future.
The Policy Pub Public Forum, which is free and open to the public, takes place Tuesday, Oct. 6 from 5:30-6:30 p.m. Register at https://fla.st/3iY5Lvq. Participants will receive an email reply with a link to attend the webinar. It is not necessary to have a Zoom account to participate.
"We're excited to have the technical capacity to continue to keep people connected and engaged in important issues during this time of isolation," said Deana Rohlinger, associate dean of the College of Social Sciences and Public Policy and founder of Policy Pub. "Even those with various degrees of 'pandemic fatigue' will want to hear the fresh insights and expertise that Dr. Rowan brings to our current circumstances."
Rohlinger, a professor of sociology who acts as moderator of the sessions, said one the most positive aspects of the series is how public commentary and questions often bring new information and perspective to the subject covered by the faculty expert.
"In almost every session, there are people present who have their own body of knowledge and experience to share on the subject," she said. "But it's not necessary to have prior knowledge of the topic. We're often challenged and educated by ordinary citizens who bring their personal take on these issues. And those who don't participate directly in the comment portion of the evening still come away with new awareness of the policy decisions and actions that affect all our lives on a daily basis."
The remaining Policy Pub sessions scheduled are:
Tuesday, Oct. 20, 5:30-6:30 p.m.
Audrey Heffron-Casserleigh, a professor in the FSU Emergency Management and Homeland Security program, will present "Intended Consequences: The Role of Fringe Movements in Civil Unrest." The session will examine the mainstreaming of domestic terror groups and fringe movements with a look at their recent role in violent counter-protesting.
Tuesday, Nov. 17, 5:30-6:30 p.m.
Hans Hassell, professor of political science and director of the new FSU Institute of Politics, will speak post-election on "Campaigns in a New Environment: A Retrospective into Political Campaigns in 2020."
For more information about Policy Pub and details on each session, visit https://coss.fsu.edu/policy-pub.